Kristin Gangwer
Projects
Drought Vulnerability Indicators Project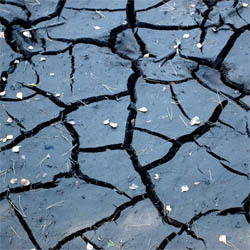 This Western Water Assessment-funded project, "A Drought Impact and Vulnerability Indicator Suite" led by Center director Bill Travis with research assistant Kristin Gangwer, has spent the past year creating a set of indicators for assessing the impacts of drought across different sectors (urban, agricultural, water, recreation), with the goal of developing both research-quality time series that can be normalized and analyzed for trends, and applied indicators that can help managers assess impacts and changing vulnerabilities. Read more ...
Dryness and Desperate Measures: The Implications of Land Tenure on Rocky Mountain Ranchers' Drought Experiences and Behaviors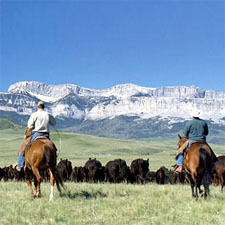 Ranchers in the Rocky Mountain West navigate a complex land-tenure system comprised of deeded, leased, and public grazing lands. Droughts create management challenges for ranchers across their land holdings and impose physical, social, and economic impacts on the ranching system. However, while some studies have explored western ranchers' drought experiences and management strategies, none have looked specifically at the role land tenure plays in their drought responses, and most literature on the relationship between land tenure and drought has thus far focused outside the United States. Read more ...