ITG Events
in April, 2013 ITG held a successful pilot event with critically-acclaimed photographer (and star of the recent film 'Chasing Ice') James Balog where we attracted 1,500 people to Macky Auditorium on the CU-Boulder campus. By attracting the public to this issue through the celebrity status of our guest, the events provide an opportunity to shine a light on student work that uses creative means to communicate positive solutions to climate change. These events are used to engage a wide variety of area students in effective communication strategies for climate related issues as well as integrate better the coursework and skill set of our climate communication students into a larger public production.
Upcoming Event
October 2, 2015 at 7:00 PM
Performance, Art and Music for a RESILIENT BOULDER

CU's Sustainability, Environment and Energy Complex
corner of Foothills Parkway and Colorado Blvd.
MAP | Parking is on the northeast side of the building
Open to all ages, Free admission
Past Events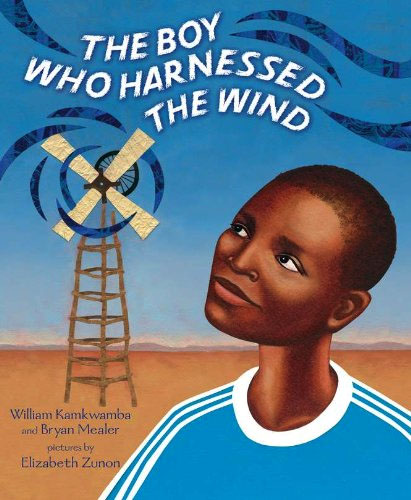 February 27, 2015 at 10:30 AM
The Boy Who Harnessed the Wind by William Kamkwamba
What began as a book tie-in with a unit on Africa turned into something much more profound for a seventh grade class at Casey Middle School. Written by William Kamkwamba (co-authored by Bryan Mealer), The Boy Who Harnessed the Wind is the true story of Malawian-born Kamkwamba and his dream of building a windmill to provide electricity and running water for his village. With nothing more than some old science books, scrap parts, a bicycle, and blue gum trees, Kamkwamba's dream became a reality. Inspired by the story, students at Casey Middle School started a crowdfunding campaign and raised enough money to bring the author to speak in Boulder.
Inside the Greenhouse is collaborating with Casey Middle School to co-sponsor Mr. Kamkwamba's presentation
December 9, 2014 at 7:00 PM
Winona LaDuke
Indigenous Women Telling a New Story About Energy and Climate
View Photo Gallery | More Info

Winona LaDuke (Anishinaabe) is an internationally acclaimed author, orator and activist. A graduate of Harvard and Antioch Universities with advanced degrees in rural economic development, LaDuke has devoted her life to protecting the lands and life ways of Native communities.
KGNU's Indian Voices, December 7 at 3:00 PM

Listen in at 3:00pm (MST) on Sunday, December 7 to hear Winona LaDuke on KGNU's Indian Voices.
April 18, 2014
An Evening of Conversationand Music with
'climate communicator' Andrew Revkin
View Photo Gallery | More Info

Join us for an interview with noted environmental writer, Andrew Revkin. Afterwards enjoy a live performance of Revkin's original music that he will perform from his recently released album. His final piece, Liberating Carbon, will be accompanied by a live shadow play performance. A perfect evening out for all ages.
March 8, 2014
International Women's Day

Saturday, March 8 at 11:00 AM
Tuba City, Arizona
Hogan Restaurant Backroom

Beth Osnes will be facilitating a session with participants in the Navajo Women's Energy Project recording views and stories for their MWEP radio show for Native Voice 1. The session will include a range of Navajo women and supporters who want to deeply consider how women can help usher in a clean energy future for the Navajo Nation.
February 27, 2014
Lens on Climate Change

Thursday, February 27 at 12:30 PM
CU Boulder, Old Main Auditorium
Free and Open to the Public
More Info

Sudent teams from around the state will meet up in Old Main Chapel Thursday, 12:30 pm, to present short videos they produced about climate and environmental changes in their communities. The program, "Lens on Climate Change," will also include "response" videos produced by CU Boulder students (and CSTPR's Inside the Greenhouse project). CIRES Director Waleed Abdalati will welcome the students and the jury.
December 13, 2013
Climate Change and Film Festival
Produced by the students of EBIO 4460 and ATLAS 3519

Friday, December 13 at 5:30 PM
CU Boulder, ATLAS 100
View Flyer

Jury: Michael Brown, Charles Cipriani, Kirsten Frysinger, Neil Losin, Christy McCain, and Tom Yulsman
October 6, 2013
Climate Wise Women
University Theatre in the Theatre Building, CU Boulder | 7:30 PM
Women who see high tides destroy their food supply and submerge their homes. Women who watch a merciless cycle of unprecedented floods followed by droughts drown their children, wash away their livelihood, and then suck their crops dry again. Women who pick up the pieces, improvise solutions and, facing their very survival, carve out unconventional paths to leadership.
Climate Wise Women is a global platform for the promotion of women's leadership on climate change. Through powerful personal narratives, Climate Wise Women gives a human face and voice to an issue that sits squarely at the nexus of the conversation on gender equality, environmental justice, food security, the eradication of extreme poverty, and public health.
Biographies:
Constance Okollet is the Chairperson of the Osukuru United Women's Network and one of the founding members of the Climate Wise Women. She is a peasant farmer from Tororo district in Eastern Uganda Africa and a mother of seven. The Osukura United Women's Network includes 42 regional groups representing over 1200 women in Uganda's Osukuru Subcounty. In 2007, heavy rains destroyed the homes and food supply of Constance's village displacing all of its residents. Starvation followed. Once the situation stabilized, the community was dealt a second blow: an unprecedented drought which dried up crops and wells, reigniting the cycle of hunger and thirst.

Through a regional meeting with Oxfam in 2009, Constance and her community learned that climate change, caused by the carbon emissions of the developed world, was responsible for the catastrophic changes in their normal growing seasons. Constance has addressed the UN General Assembly on climate change and participated in numerous international events, speaking on behalf of her community for climate change consciousness and climate justice.

Ngozi Onuzo is a 23-year old passionate youth advocate from Nigeria, who works on issues around Environment and Climate Change. She holds a degree in Geosciences and Environmental Science & Policy from Smith College, MA. She is currently completing the National Youth Service Corps at the Nigeria Hydrological Services Agency in Abuja, Nigeria. Early in 2013, she became co-founder of the Young Women United for Community Change (YWUCC) in Nigeria, an NGO that focuses on empowering and informing youth, especially young women, about the environment and wholesome living through community outreach, mentoring, leadership, resource mobilization, and skill building workshops.

As a Sierra Club Global Population and Environment Fellow, she advocates for better standards of environmental sustainability and reproductive health. Through her enagagement with Sierra Club, she earned a grant to implement community outreach programs targeted at young people on environmental, reproductive health and population issues. Ngozi has developed skills in engaging media, policy analysis, advocacy, public speaking, social media, and community organizing. She is also part of the Passionistas group, a social group that creates a platform for young women to learn, share, inspire and network. One of her dreams is that women around the world will be liberated from the limitations of culture and rise up in full capacity to become Global Change agents.
April 1, 2013
James Balog: The Art of Chasing Ice
A new multimedia work in progress
Macky Auditorium | 7:00 PM
On April 1, we will be holding a conversation with James Balog, founder of the Extreme Ice Survey (EIS) and producer of the recent film 'Chasing Ice'. James will be discussing his film, his ongoing work (providing new and never-seen-before footage) while talking with Inside the Greenhouse (ITG) co-founder Beth Osnes. EIS work is not only highly relevant to the ITG project, but is also at the forefront of considerations of climate change in the Boulder community.
This event seeks to inspire members of the campus and area communities to engage with the challenges and opportunities associated with 21st century climate change. After this pilot show, we plan to hold similar ITG events for engaging the university and wider community one to two times a season (or semester).
More information on the class-based parts of the project is available here and www.insidethegreenhouse.net.
The pressing issue of 21st century climate change cuts across numerous disciplines within and outside of academia.  Deep currents of ideologies, values, culture, and worldviews underlie and fuel climate change deliberations, debates and discussions surrounding how to respond to causes and consequences.
This project steps in to complement ongoing research from the natural and social sciences as well as humanities in order to provide a creative communications platform for ongoing engagement. As ITG co-founders Osnes, Safran and Boykoff have examined these issues now for over a decade, they recognize that present science, policy and public conditions provide great opportunities to effectively pursue this work that creatively expresses climate issues through video, theatre, dance, and writing, to connect to a broad audience.
The chosen title of the project - Inside the Greenhouse - acknowledges that, to varying degrees, we are all implicated in, part of, and responsible for greenhouse gas emissions into the atmosphere. Through the development and experimentation with creative modes to communication, we treat this 'greenhouse' as a living laboratory, an intentional place for growing new ideas and evaluating possibilities to confront climate change through a range of mitigation and adaptation strategies. ITG also draws on the highly-successful James Lipton-led model called 'Inside the Actors Studio'.
While some people continue to ask 'why don't people just get it?' and 'why can't people make the 'right' decision?', this project seeks to provide useful ways to acknowledge and embrace the complexity of these issues - meeting people 'where they are' while also encouraging people to re-consider their present contributions.
October 4-7, 2012
Performing The World 2012 Conference
New York City
Beth Osnes will be presenting the work she has been doing in the Navajo Nation to use the arts to raise awareness about clean energy options in New York City at the conference event, Performing The World 2012. Energy Justice: The Musical is a performance written by Beth Osnes and performed by the student group, Performers Without Borders at the University of Colorado, to perform interactively with students in the Navajo Nation to teach about clean energy solutions. This performance features shadow play using solar-powered lights and music by Emmy-award winning, Tom Wasinger, to illuminate energy access problems throughout the Navajo Nation. The interactive nature of the performance allows the audience to participate in finding the solutions in clean energy. We will also present the curriculum we are developing for elementary through high school students in the Navajo Nation. We believe our active techniques will uniquely engage the students in imagining energy solutions based on their individual energy needs. By having each student do an energy survey at home with their families, we believe we can engage much of the community in education and awareness of clean energy solutions. This is in collaboration with Eagle Energy, a subsidiary of Elephant Energy. More Info.
August 13, 2012
Greenhouse Scholars Symposium
What have future generations done for me lately? Towards accountable sustainability in the 21st century
by Max Boykoff
9:45 AM
Leeds School of Business at CU Boulder
More Info
August 3, 2012
The Second ISA Forum of Sociology: Social Justice and Democratization
Buenos Aires, Argentina
12:45 PM
The Emergence of Climate Contrarianism as a 'Wise (Use)' Social Movement by Max Boykoff
More Info
September 13-15, 2012
The International Conference on Culture, Politics, and Climate Change
University of Colorado Boulder
Keynote speakers: Raymond Bradley, University of Massachusetts Amherst Mike Hulme, University of East Anglia, UK Wendy Parker, Ohio University Spencer Weart, Center for History of Physics
More Info
July 25, 2012 at 12:00 PM (MST)
On the Green Front" Radio Program

On July 25, Max Boykoff will be on the radio program "On the GreenFront" with Betsy Rosenberg. The program will air at 12:00 pm (MST). Click here to listen.
July 21, 2012
Assessing the Arts Conference
Denver, CO
Beth Osnes will be presenting on her research on Striking the Match: Brief web-based performance to ignite positive social change at the conference Assessing the Arts. In partnership with sociologist, Mark Gammon, Beth has conducted a study to test the effectiveness of brief, web-based videos to ignite positive social change. More Info.
June 29, 2012
Cultural Dimensions of Climate Change and the Environment in North America
Institute for Advanced Study in the Humanities
Essen, Germany
10:00 AM
Media Presentation of Climate Change and Journalistic Norms in the U.S. by Max Boykoff
More Info
June 21, 2012
Earth Summit Rio+20 Conference
Rio de Janeiro, Brazil
10:00 AM - 1:00 PM
Partnership Forum Event
"Partnerships for Advancing Gender Equality and Sustainability", Beth Osnes
More Info
June 12, 2012
Wynkoop Brewing Company
6:30 PM
Denver Cafe Scientifique: Who Speaks for the Climate? Making sense of media reporting on climate change
by Max Boykoff
More Info