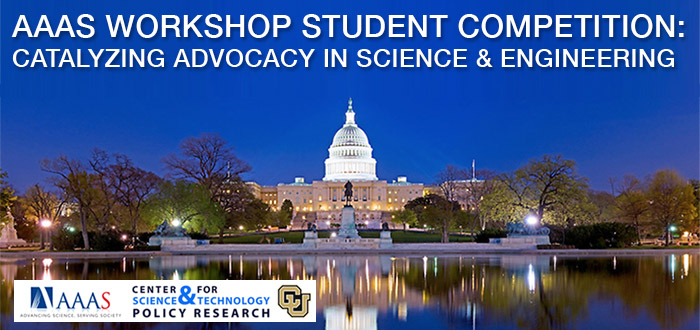 American Association for the Advancement of Science
"Catalyzing Advocacy in Science and Engineering" Workshop Student Competition

2017 Winners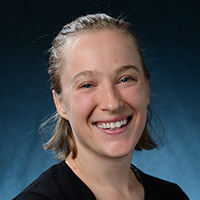 Adalyn Fyhrie
Astrophysical and Planetary Science, University of Colorado Boulder
Adalyn Fyhrie is a fourth-year Ph.D. candidate in the Astrophysical and Planetary Science department at the University of Colorado, Boulder. Her thesis work revolves around developing and testing ultra sensitive far-infrared detectors for future space-based telescopes. In addition, she is studying carbon monoxide gas dynamics in the galaxy NGC 6240, a galaxy which is actually comprised of two galaxies merging together. Adalyn is passionate about improving the lines of communication between professional scientists and the rest of society, and plans to make a career of this work post-graduation. She believes that science-based policy decisions will serve our country best, and that the most effective way to advocate for these types of decisions is through a mutual understanding between scientists and non-scientists.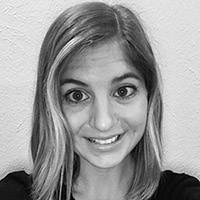 Caroline Havrilla
Ecology and Evolutionary Biology, University of Colorado Boulder
Caroline ("Carrie") Havrilla is third-year Ph.D. candidate in the Department of Ecology and Evolutionary Biology. Her research broadly seeks to understand the mechanisms that underlie vascular plant community structure and diversity in terrestrial ecosystems, and how anthropogenic drivers impact these processes. Carrie is currently studying biological soil crusts, ubiquitous soil microbial communities in dryland ecosystems, and their role in mediating plant communities and broader ecosystem functioning. She works closely with public land managers to develop research and novel solutions to management challenges in drylands of southwestern United States. Post-graduate school, her professional goals include creating innovative approaches to effectively incorporate ecological research into land management practices and decision-making by policymakers, and applying interdisciplinary science to solve complex problems in a changing world.
Past Winners
2016 Winners
Angela Boag
Environmental Studies
University of Colorado Boulder
Sarah Welsh-Huggins
Civil, Architectural, and Environmental Engineering
University of Colorado Boulder
2015 Winners
Thomas Reynolds
Chemical and Biological Engineering
University of Colorado Boulder
Nicholas Valcourt
Civil Systems Engineering
University of Colorado Boulder
2014 Winners
Emily Pugach
Molecular, Cell and Development Biology
University of Colorado Boulder
Chris Schaefbauer
Computer Science
University of Colorado Boulder