Graduate Certificate
in Science & Technology Policy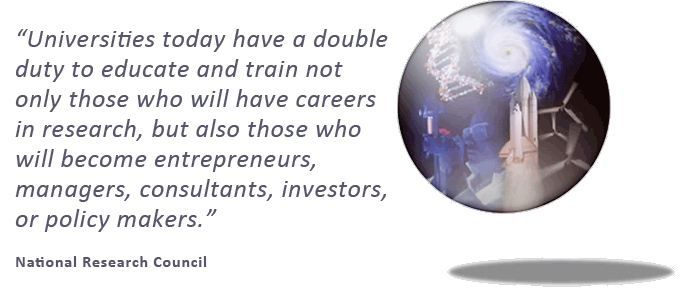 Society has a growing need for expertise in science and technology policy. The Graduate Certificate in Science and Technology Policy at the University of Colorado Boulder, which is being offered in a parallel form at the Colorado School of Mines, is a rigorous educational program to prepare students pursuing graduate degrees for careers at the interface of science, technology, and decision making.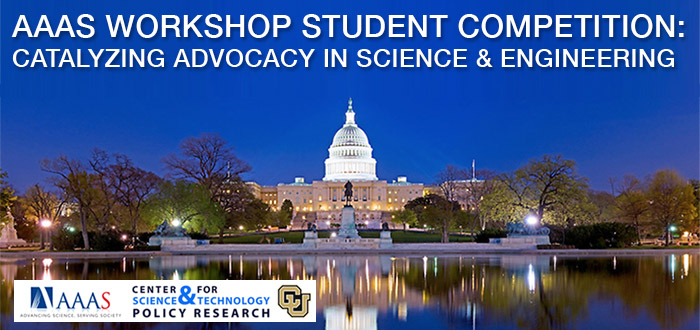 American Association for the Advancement of Science
"Catalyzing Advocacy in Science and Engineering" Workshop Student Competition
Student competition to attend the AAAS "Catalyzing Advocacy in Science and Engineering" workshop in Washington, DC to learn about Congress, the federal budget process, and effective science communication. Students will have an opportunity to meet with their Members of Congress or congressional staff. More Information.
---
The University of Colorado Science and Technology Graduate Certificate Program is one of the few programs in the country focused specifically on science policy. This certificate program teaches scientists from all fields to engage actively, responsibly, and thoughtfully at the interface of science and decision making. It combines intellectual exploration with pragmatic skills to prepare scientists for meaningful engagement within and for the scientific enterprise.
- Dr. S. Mohleji, American Meteorological Society's Policy Program

The STP Certificate not only prepared me to work at the nexus of science policy, but also gave me a deeper understanding of the knowledge production process more generally, information that I can, and do, apply in a wide variety of contexts. Earning this Certificate, and building a network of talented science-policy professionals, was one of the highlights of my time at CU.
- Dr. Elizabeth McNie, Western Water Assessment, University of Colorado
The certificate program has proven to be the most valuable aspect of my graduate work at CU. The range of S&T issues and methods of analysis that the coursework covered have had immediate practicality in my work as a policy analyst.
- Tind Shepper Ryen, U.S. Government Accountability Office (GAO)