International Collective on Environment, Culture & Politics
Climate Journalism Focuses Too Much on Trump and Not Enough on Extreme Weather, New Reports Find
Media Matters, January 2018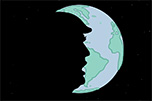 Two new studies highlight different troubling trends in climate change reporting. First, a disproportionate amount of climate journalism in 2017 was focused on the Trump administration's actions and statements, meaning that other climate stories got less coverage than they warranted. Second, media last year consistently failed to explain how events such as extreme weather are connected to climate change. A research group at the University of Colorado Boulder, ICE CaPs, produced the findings that illustrate how much climate coverage has been driven by President Donald Trump. It examined coverage last year in five major American newspapers. In the 4,117 stories in those papers that mentioned "climate change" or "global warming," the word "Trump" appeared 19,184 times -- an average of nearly 4.7 times per article. Read more ...

MeCCO Figures: Media and Climate Change Observatory
The Media and Climate Change Observatory (MECCO) monitors fifty sources across twenty-five countries in seven different regions around the world. MECCO assembles the data by accessing archives through the Lexis Nexis, Proquest and Factiva databases via the University of Colorado libraries. See figures ...
Spring 2018 Meetings
Friday, March 9 2:00-3:30pm
Open Access and the CU Repository with Melissa Cantrell, Andrew Johnson, Ryan Caillet
Friday, March 16 2:00-3:30pm
Altmetric Explorer at CU Boulder with Matt Ramey, CU Office of Faculty Affairs
Friday, April 27 2:00-3:30pm
Research and the Media: What Makes News? with Trent Knoss, CU Boulder Strategic Relations