CENTER NEWS

New Book Release: Successful Adaptation to Climate Change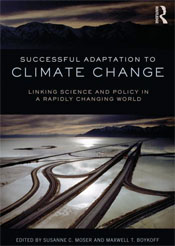 This edited volume by Susanne Moser and Max Boykoff makes significant progress toward unpacking the question of successful adaptation, offering both scientifically informed and practice-relevant answers from various sectors and regions of the world. Click here for more information.
---
Center News
Alan Boyle and Roger Pielke, Jr. Discuss IPCC Report
Roger Pielke, Jr. spoke with host Alan Boyle about climate policy, whether the new IPCC report might make any difference and what a warming world might look like on Virtually Speaking Science.
---
---
Center News
New Issue of Ethics, Policy & Environment Co-Edited by Ben Hale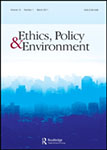 The July 2013 issue of Ethics, Policy & Environment, co-edited by CSTPR's Ben Hale, focused on "What Will it Mean to be Green? Envisioning Positive Possibilities Without Dismissing Loss". For more information click here.
---
Center News
Roger Pielke, Jr. Testifies Before Senate Committee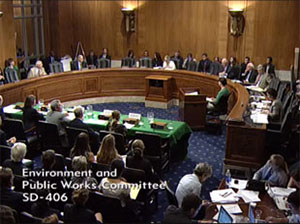 Roger Pielke, Jr., testified before the Senate Environment and Public Works committee at a July 18 hearing titled "Climate Change: It's Happening Now." Roger described his research on extreme events. Read his testimony here.
---
Center News
Roger Pielke, Jr. Addresses Catastrophic Flooding in Boulder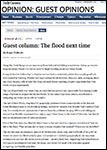 Roger Pielke, Jr., provided his perspective on the September 2013 catastrophic flooding event in Boulder, Colorado in a Daily Camera article "The flood next time". Roger writes: "Regardless of how our local climate evolves in coming years and decades, we must prepare for a future that is uncertain, and which might include a greater frequency of high water flowing through our community. However, there is one fact of which we can be completely certain -- we have seen higher water in Boulder before and we will no doubt see it again. Now is the time to take actions that shape how we experience the flood next time". Read more ...