Job Opportunities

Assistant Professor Position
Environmental Economist at University of Colorado Boulder
The Cooperative Institute for Research in Environmental Sciences (CIRES) at the University of Colorado Boulder seeks applications for a tenure-track assistant professor position with a research and teaching emphasis in the field of environmental economics. Applicants should show a record of research including quantitative analyses or modeling of relevance to the environment, such as ecosystem services, climate, natural disasters, coupled human and natural systems, decision sciences, science and technology policy, or sustainability of environmental resources. The successful candidate will have commitments to undergraduate and graduate instruction as a faculty member within an appropriate academic department, and will conduct research through CIRES as a Fellow of CIRES.
Minimum requirements include a PhD in a field of study such as those listed above. Applicants should submit a CV, a statement of research and teaching interests, sample research papers, and names and contact information for 3 professional references. Application materials will be accepted electronically here (posting number 11693). Application review will begin 1 December, and we will continue to accept applications until the position is filled.
The University of Colorado is an Equal Opportunity Employer committed to building a diverse workforce. We encourage applications from women, racial and ethnic minorities, individuals with disabilities and veterans. Alternative formats of this ad can be provided upon request for individuals with disabilities by contacting the ADA Coordinator at: adacoordinator@colorado.edu.
CIRES Visiting Fellows Program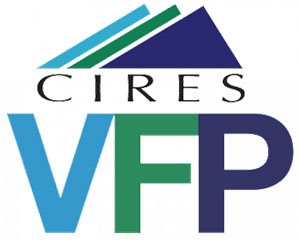 CIRES sponsors a prestigious Visiting Fellows program, inviting scientists to join the thriving community of researchers in Boulder, Colorado. CIRES Visiting Fellowships are intended to stimulate interdisciplinary research across the institute through engagement with CIRES researchers on campus and in Boulder's NOAA Laboratories. Sponsored by CIRES Fellows, Visiting Fellows work with CIRES researchers on a wide range of environmental science topics. The CIRES Visiting Fellows Program has attracted more than 325 scientists from around the world over the past 50 years; many have gone on to lasting careers in CIRES and NOAA. We encourage applications from members of groups under-represented in the environmental sciences and related disciplines.
Two-year Visiting Fellowships are available for postdoctoral researchers ($62,000 per year), and terms of up to 12 months (living expenses) for senior scientists on leave or sabbatical.
Applicants should contact possible CIRES Fellow collaborators well in advance of submitting an application. Successful proposals are typically designed in collaboration with your potential host at CIRES. Without the support of a current CIRES Fellow, your application is unlikely to succeed.
The 2018 competition opened October 23, 2017 and the application deadline is January 9, 2018. For more information or to apply see the CIRES Visiting Fellows Program.