Current Research Projects
Decision Making, Uncertainty, and the Use of Information
Balancing Severe Decision Conflicts under Climate Extremes in Water Resource Management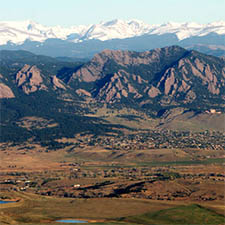 Over the past several years there have been increasing calls for decision support tools in the area of climate and acknowledgement that changing extremes add to an already challenging decision environment for water managers. Recurring droughts, flood events, and concerns over extreme events in the future have created a strong interest among water managers in the Front Range of Colorado about how to plan in the face of these extremes. Traditional methods of identifying alternatives for water supply management may not fully capture the range of existing preferred alternatives, meaning that utilities may miss some of the solutions that appropriately balance among tradeoffs. Read more ...
ICECaps: International Collective on Environment, Culture & Politics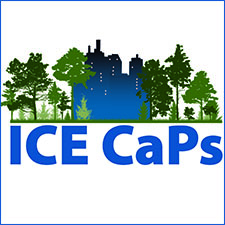 Founded in 2012 at the University of Colorado Boulder, the International Collective on Environment, Culture and Politics is a research group that examines some of today's most pressing environmental issues. ICE CaPs members and affiliates cross disciplines to apply a wide range of theories and perspectives to study issues at the human-environment interface. We work across scales from the individual to the global. Read more ...
Social and Economic Aspects of Vector-borne Disease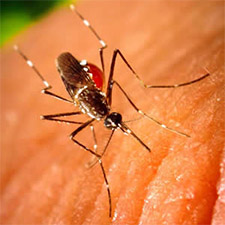 Vector-borne diseases impose wide-ranging costs on human societies. Human behaviors and decision-making at various scales influence the transmission and impacts of these diseases. As part of Katie's dissertation research, she examined determinants of malaria prevention, diagnosis, and treatment behaviors in Tanzania. Specifically, she examined how these behaviors varied with socioeconomic status, and also looked at knowledge and behaviors around environmental management for malaria control. A related project has worked with malaria control policymakers in Tanzania, Kenya, and Uganda, building decision support tools to assess different control strategies. Katie has also used economic stated preference methods to measure willingness to pay for mosquito control. Read more ...
Understanding Demand for Climate Adaptation Information Across Scales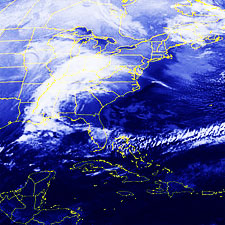 In this project post doc Christine Kirchhoff has examined how climate-related information is used in water management contexts across vertical scales, as well as in different contexts across comparable horizontal scales. She asked questions about how information is selected, what types of information is currently demanded, how information flows across scales, how trust factors into information use, and the like. Read more ...