Current Research Projects
Extreme Events and Disasters
ICECaps: International Collective on Environment, Culture & Politics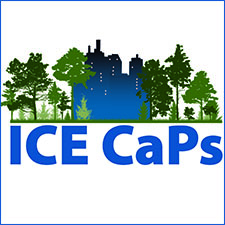 Founded in 2012 at the University of Colorado Boulder, the International Collective on Environment, Culture and Politics is a research group that examines some of today's most pressing environmental issues. ICE CaPs members and affiliates cross disciplines to apply a wide range of theories and perspectives to study issues at the human-environment interface. We work across scales from the individual to the global. Read more ...
Playing with Fire: Social Interactions and Homeowners' Wildfire Mitigation Behaviors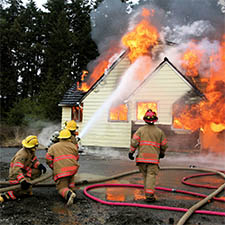 Homeowners' decisions in fire-prone areas play a crucial role in shaping wildfire occurrence and, especially, impacts. These decisions are interdependent: what one household does can affect the choices of neighbors and other social contacts. Conceptually, there are at least five pathways through which social interactions among homeowners in fire-prone areas can influence mitigation choices: information and learning; social amplification of risk perceptions; risk interdependency (or risk externalities); social norms; and social capital. Read more ...