Lisa Dilling
Projects
Balancing Severe Decision Conflicts under Climate Extremes in Water Resource Management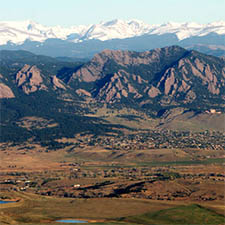 Over the past several years there have been increasing calls for decision support tools in the area of climate and acknowledgement that changing extremes add to an already challenging decision environment for water managers. Recurring droughts, flood events, and concerns over extreme events in the future have created a strong interest among water managers in the Front Range of Colorado about how to plan in the face of these extremes. Traditional methods of identifying alternatives for water supply management may not fully capture the range of existing preferred alternatives, meaning that utilities may miss some of the solutions that appropriately balance among tradeoffs. Read more ...
Carbon Management on Public Lands in the Intermountain West: Multi-Scale Analysis of Carbon Stock Responses to Human and Natural Disturbances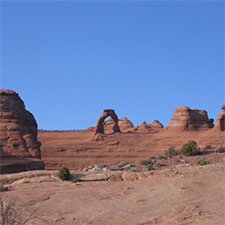 Lisa Dilling, Jason Neff, Jana Milford and Nichole Barger are pursuing an integrated multi-scale approach to the evaluation of carbon stocks and fate under different management on public lands in the Intermountain West. Read more ...
Interactions of Drought and Climate Adaptation (IDCA) for Urban Water
This new project, which was recently funded by the NOAA Sectoral Applications Research Program (SARP), will examine how drought policies interact with both short-term drought and long-term climate change. It will ask whether adjustment today or in the past lead to more resilient systems across climate time scales. The project researchers hypothesize that the more effective a policy becomes in terms of increasing water use efficiency, the more reliant the system becomes on accurate information. Read more ...
Knowledge, Power and the Coproduction of Climate Information for Adaptation to Climate Change in Tanzania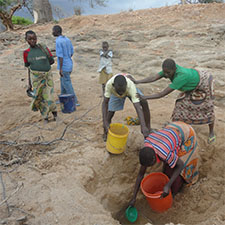 Lisa Dilling, Meaghan Daly, Mara Goldman and Eric Lovell are conducting a project that aims to improve understanding of processes to effectively link climate information and adaptation at national and local scales in Tanzania. The approach is to explicitly recognize and examine the ways in which the varying epistemological traditions and relations of power among vulnerable communities, disaster management professionals, and climate experts influence the perceived value of climate information for improved early warning and climate adaptation. Read more ...
Red Cross/Red Crescent Climate Centre Internship Program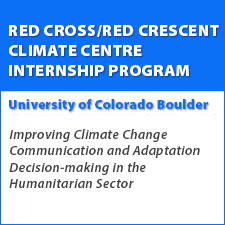 This program seeks to improve climate change communication and adaptation decision-making in response to climate variability and change within the humanitarian sector. It connects humanitarian practitioners from the Red Cross/Red Crescent Climate Centre [RC/RC CC] an affiliate of the International Federation of Red Cross and Red Crescent Societies [IFRC] with science-policy graduate student researchers at the University of Colorado. Read more ...
Understanding Demand for Climate Adaptation Information Across Scales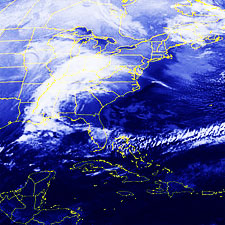 As part of the SPARC supplemental award, two new projects are being launched. These projects will focus on the demand function for climate information, as a complement to earlier work focusing on the supply and the reconciling functions. Christine Kirchhoff is a post-doc who will be examining how climate-related information is used in water management contexts across vertical scales, as well as in different contexts across comparable horizontal scales. Read more ...
Understanding the Drivers of Adaptation at the Municipal Level in CO, WY and UT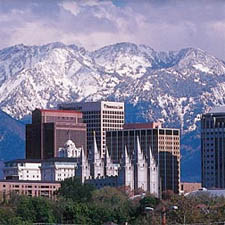 Lisa Dilling is co-leading this WWA-funded project to investigate why some local decision makers choose to adapt to climate-related stress and risk while others do not. Our idea is to systematically investigate the conditions under which local decision-makers in cities and large towns in Colorado, Utah, and Wyoming decide to adapt (or not) to increased climate-related risk and hazards.
Read more ...