Max Boykoff
Projects
Carbon Based Industry and Society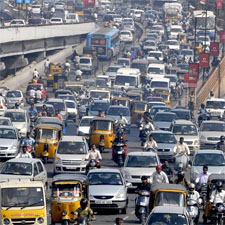 Max Boykoff is examining climate adaptation strategies in urban environments (with Dr. Emily Boyd, Leeds University). In this project they have focused on adaptation to flood events in Mumbai, India, and compare particular events in recent years to flooding in urban areas of the UK, and associated adaptive strategies. This project links with some of Max's past research that has examined vulnerability and livelihood issues in relation to global climate change and extreme events in Honduras. Read more ...
Cultural Politics of Climate Change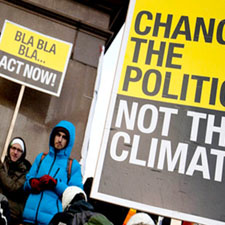 Max Boykoff has examined the role of celebrity interventions at the interface with climate science, governance and the everyday (with Dr. Michael K. Goodman, Kings College London, and Dr. Jo Littler, University of Sussex). This examines how the (de)legitimisation of a particular set of "privileged" non nation-state actors influence unfolding considerations and actions to grapple with anthropogenic climate change. Read more ...
Emissions from Estate 4.0: How Climate Change Coverage in New/Social Media Reshapes the Climate Science-Policy-Public Interactions in the 21st Century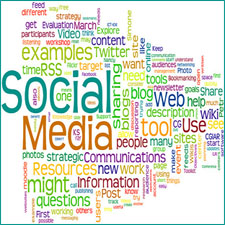 Mass media stitch together formal science and policy with everyday activities in the public sphere. Many dynamic, contested and complex factors contribute to how media outlets portray various facets of climate change. This proposed project seeks to better understand how issues, events and information have often become portrayed in the media around the world, through new and social media. Read more ...
Inside the Greenhouse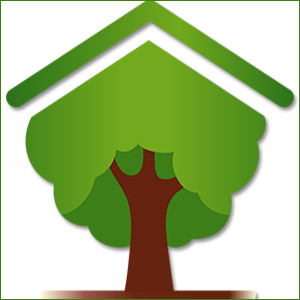 Max Boykoff and Beth Osnes of the Theater Department at University of Colorado Boulder are working to deepen our understanding of how issues associated with climate change are/can be communicated, by creating artifacts through interactive theatre, film, fine art, performance art, television programming, and appraising as well as extracting effective methods for multimodal climate communication. Read more ...
Media Coverage of Climate Change/Global Warming

Monthly updated figure tracking newspaper coverage of climate change or global warming in 50 newspapers across 20 countries and 6 continents. Max Boykoff (University of Colorado) and Maria Mansfield (University of Exeter) continue to track newspaper coverage of climate change or global warming in 50 newspapers across 20 countries and 6 continents. They update this figure on a monthly basis as a resource for journalists, researchers, and others who may be interested in tracking these trends. Max Boykoff also has a book coming out with Cambridge University Press in September 2011 titled Who Speaks for Climate? Making Sense of Media Reporting on Climate Change. Read more ...
Red Cross/Red Crescent Climate Centre Internship Program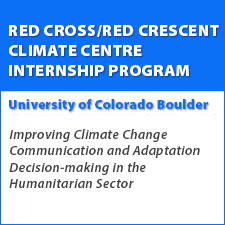 This program seeks to improve climate change communication and adaptation decision-making in response to climate variability and change within the humanitarian sector. It connects humanitarian practitioners from the Red Cross/Red Crescent Climate Centre [RC/RC CC] an affiliate of the International Federation of Red Cross and Red Crescent Societies [IFRC] with science-policy graduate student researchers at the University of Colorado. Read more ...
Successful Adaptation to Climate Change: Linking Science and Policy in a Rapidly Changing World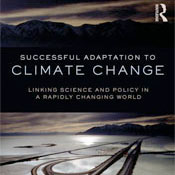 What does successful adaptation look like? This is a question we are frequently asked by planners, policy makers and other professionals charged with the task of developing and implementing adaptation strategies. While adaptation is increasingly recognized as an important climate risk management strategy, and on-the-ground adaptation planning activity is becoming more common-place, there is no clear guidance as to what success would look like, what to aim for and how to judge progress. This edited volume (Susanne Moser and Maxwell Boykoff) makes significant progress toward unpacking the question of successful adaptation, offering both scientifically informed and practice-relevant answers from various sectors and regions of the world . Read more ...
Successful Climate Adaptation Strategies and Cultural Engagement in Mumbai, India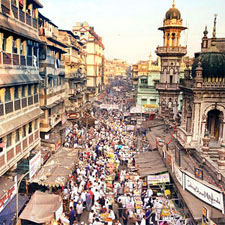 This proposed project endeavors to improve our textured understanding of multi-level climate governance in the new millennium. The research approaches this massive challenge by focusing on four critical, dynamic and intersecting features as they manifest in Mumbai, India. Read more ...