S&T Opportunities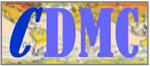 Climate Decision Making
Postdoctoral Research Fellow
Postdoctoral research fellow sought to work as part of a National Science Foundation (NSF) supported Center on Climate Decision Making. Candidate should have a good understanding of climate change and its impacts. Skill in policy analysis and modeling, as well as knowledge of economics, insurance and financial markets, and behavioral social science is also very desirable. This position will involve collaboration between investigators in Engineering and Public Policy at Carnegie Mellon University, the Risk Management and Decision Processes Center at Wharton, University of Pennsylvania and the Institute for Resources Environment and Sustainability at the University of British Columbia. Location open for discussion but some travel between institutions will be necessary.
Please send your resume, references and one or two examples of your best writing to:
Barbara Bugosh
Center Administrator
Carnegie Mellon University
129 Baker Hall
Pittsburgh, PA 15213
---
IIASA's Energy Research Program
Senior Program Officer and Research Assistant
The International Institute for Applied Systems Analysis (IIASA) is located just outside Vienna, Austria. IIASA is an independent, international institution, supported by the U.S. and sixteen other governments, that engages in scientific research. The National Academy of Sciences serves as the U.S. National Member Organization. More information about the Institute is available on its web site.
Detailed job descriptions available at:
Program Officer
Research Assistant
Questions about the positions should be directed to Walter Foith, the head of IIASA's Human Resources Department (foithw@iiasa.ac.at). General questions about IIASA and about U.S. participation in the Institute can be directed to:
Margaret R. Goud Collins, PhD
US Committee for IIASA, National Academies
Policy and Global Affairs
The National Academies, W541
500 Fifth Street, NW
Washington, DC 20001
phone: (508)548-2502
email: mcollins@nas.edu
http://www.iiasa.ac.at
http://www7.nationalacademies.org/usnc-iiasa/index.html
---

Christine Mirzayan Science and Technology Policy Graduate Fellowship Program
This Graduate Fellowship Program of the National Academies—consisting of the National Academy of Sciences, National Academy of Engineering, Institute of Medicine, and National Research Council—is designed to engage graduate and postdoctoral students in science and technology policy and to familiarize them with the interactions among science, technology, and government. As a result, students in the fields of science, engineering, medicine, veterinary medicine, business, and law develop essential skills different from those attained in academia, which will help them make the transition from being a graduate student to a professional.
We are pleased to announce that applications are now being accepted for the 2007 sessions. The program will comprise three 10-week sessions:
Winter: January 8 through March 16
Summer: June 4-August 10
Fall: September 17 through November 21
Graduate students and postdoctoral scholars and those who have completed graduate studies or postdoctoral research within the last 5 years are eligible to apply. Candidates should submit an application and request that a mentor/adviser fill out a reference form. Both forms are available on the web.
The deadline for receipt of application material is November 1 for the winter program, March 1 for the summer program, and June 1 for the fall program. Candidates may apply to all three programs concurrently.
Additional details about the program and a link to join the mailing list are available on the Web site. Questions should be directed t policyfellows@nas.edu.
A sampling of comments from alumni about the impact of the program:
"This is an important career building opportunity for people interested in the scientific community outside academia. Even if you plan to pursue a traditional academic track, seeing science from a policy perspective is very enlightening. There is something valuable in this experience for first year grad students to recent PhD's. Come with an open mind and expect to learn more than you bargained for."
"This program will open your mind to a world rarely envisioned from the confines of laboratory bench work. I learned an immeasurable amount about the policy and politics behind science and after the fellowship opens your mind, it opens career doors."
"Just ten weeks in the S&T policy world in DC substantially broadened my perspective on how I can use my engineering background to positively impact our society. I return to graduate school recharged about the value of advanced education, and more confident about my decisions to pursue studies that blend the boundaries of engineering and the humanities. I feel like I have much new knowledge and understanding to share with my fellow graduate students as well as my professors. No matter what field of study you are pursuing, there is no reason not to apply for a policy fellowship. By seeing the connections between your academic field and the public policy arena, you will find many new opportunities for future studies or careers. You will be enriched as a person, as a public citizen, and as a member of an academic community."
---
Call for Posters: 2007 AAAS Annual Meeting
15-19 February • San Francisco
The extraordinary intellectual smorgasbord of the AAAS Annual Meeting makes it the year's most important gathering for the growing segment of the science and technology community interested in the interactions among disciplines and in the influence of science and technology on the human condition.
The AAAS Program Committee has chosen "Science and Technology for Sustainable Well-Being" as the theme for the 2007 AAAS Annual Meeting in San Francisco. The achievement of sustainable well-being depends heavily on economic, sociopolitical, and environmental conditions and processes, and on their interconnections. Progress needs to be thought of in terms of improving the human condition in all of these dimensions — environmental, sociopolitical, and cultural as well as economic — and sustainability should be thought of as making these improvements in ways and to end points that are consistent with maintaining the improvements indefinitely. This is a challenge not just for developing countries (where large proportions of the population still lack the most basic ingredients of material and social well- being) but also for the industrialized ones (where many of the practices that support the levels of material well-being already achieved are not sustainable in resource and environmental terms and where widening gaps between rich and poor within countries, and fraying social safety nets, threaten sociopolitical sustainability as well).
As symposium proposals are being developed, the great global issues - health, energy, environment, development, weapons of mass destruction, terrorism - should be at the forefront. Cross-cutting sub-themes to be emphasized include:
the interactions between science and technology in the quest for sustainable well-being
policy aspects and issues at the intersection of S&T with sustainable well-being
international dimensions of the links between S&T and sustainable well-being
the links between S&T education and sustainable well-being
Related topics being encouraged include the role of population growth and other demographic change in the threats to sustainability; adequacy of public and private investments in S&T; the role of S&T in the tension between international cooperation and competition; the politics of what science is and is not; content and process in S&T advice for governments; S&T in the development of Asia, Africa, and Latin America; S&T education and literacy in relation to economic competitiveness and democratic governance; the character and role of "sustainability science" and sustainable resource management; NASA's missions to the Moon, Mars, and planet Earth; the Millennium Development Goals and other global goal-setting efforts; and the impacts of urbanization in the context of sustainable well-being.
Poster submission deadline is November 13, 2006. For more information or to register, click here.
---
Call for Papers
Sixth Annual AMS Student Conference: Bridging the Gap Between College and Career
Join in for the Sixth Annual AMS Student Conference and Career Fair, sponsored by the American Meteorological Society, held 13-14 (Sat-Sun) January 2007 as part of the 87th AMS Annual Meeting in San Antonio, Texas. Registration, hotel, and general information will be posted on the AMS Web site in mid-September 2006.
In addition to presentations and group discussions featuring both noted professionals and fellow students, students are encouraged to submit papers about a wide range of topics. All accepted abstracts will also be scheduled as a poster. Students should create a poster (reference the AMS "Poster Presentation" guidelines here) that will be up for display during part of the weeklong annual meeting. Students will not need to formally present their poster but they are encouraged to stand by their poster and answer questions during the 'formal poster-viewing hours', which will be released at a later date.
Abstracts for this conference should cover a wide range of student interest and activities. Suggested topics include overviews of ongoing student research projects and/or student applications of emerging technologies. This year it is especially encouraged for submissions of weather photographs and/or weather videos. Tables can be provided for holding personal laptops during the poster session, however electricity will NOT be available to power your laptop-based slideshow or video. The poster session will be held in conjunction with the 16th Conference on Education's poster session. There may be plenty of space so you can anticipate your abstract to be accepted and receive significant visibility as a poster!
The student conference and career fair is intended for junior and senior undergraduates and first-year graduate students, and will focus on interdisciplinary topics and wide-ranging opportunities in the atmospheric and related sciences. Sessions will include invited speakers from the private, academic, and government sectors. A career fair and networking evening is scheduled to provide a forum for students to personally interact with professionals who represent potential employers and graduate institutions.
Please submit your abstract electronically via the Web by 16 October 2006 (refer to the AMS Web page for instructions). There is no abstract fee for the student conference. When completing the submission form, please note payment by purchase order, and indicate "Student Conference" in the box marked "Purchase Order Number". This will allow you to proceed with your submission without payment information. Authors of accepted presentations will be notified via e-mail in late-October.
For additional information please contact the program chairpersons, Doug Miller, University of North Carolina-Asheville, dmiller@unca.edu or John Nielsen-Gammon, Texas A&M Univ, n-g@tamu.edu.