Center in the News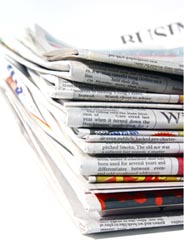 Lisa Dilling was quoted in the February 19 Daily Climate article So Climate Change Is Real, Now What? by Todd Neff.
Center Faculty Affiliate Paul Komor was quoted in the February 3 Fox Business article Al Gore's Mission Impossible? 100% Clean Energy by 2020 by Matt Egan
Roger Pielke, Jr. was quoted or cited in the following news items:
For more In the News articles click here.