Alumni News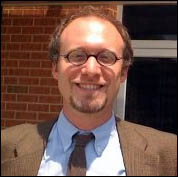 Center alum Erik Fisher, Ph.D., who is currently an assistant research professor at Arizona State University's Center for Nanotechnology in Society (CNS-ASU), and David H. Guston, Ph.D., director of CNS-ASU, have been awarded a three-year, $540,000 grant from the National Science Foundation. The grant will support the Socio-Technical Integration Research Project (STIR), which will study the extent to which collaborations between social and natural scientists working alongside one another in research laboratories may advance responsible innovation. The STIR project coordinates 20 such studies in laboratories in North America, Western Europe and East Asia.
STIR will train ten doctoral students from a number of social science and humanities perspectives to each carry out paired laboratory studies based on a research method developed by Fisher, the project's principal investigator, in his doctoral research at the University of Colorado at Boulder. The research this NSF grant is based on was initially conducted through CSTPR.
In August, Fisher will become a tenure-track assistant professor in ASU's Department of Political Science and will retain a research appointment at the Consortium for Science, Policy and Outcomes (CSPO), which houses CNS-ASU.

Genevieve Maricle, who received her Ph.D in Environmental Studies and has been working as a postdoctoral associate with the Consortium for Science Policy Outcomes at ASU, received a 2009-2010 AAAS Diplomacy Fellowship which will place her in the U.S. Agency for International Development (USAID), where she will work in areas of international science policy as it relates to the agency's mission to extend assistance to countries recovering from disaster, trying to escape poverty, and engaging in democratic reforms.
Shep Ryen, who received his Masters in Environmental Studies and served on the staff of the U.S. House of Representatives Committee on Science in Washington, D.C. from 2005 until 2009, recently accepted a position with the Government Accountability Office as an Analyst.