Job Opportunities
The National Academies Board on Atmospheric Sciences & Climate Program Officer

The Board on Atmospheric Sciences & Climate is seeking an exceptional person with strong scientific expertise and an interest in applying science in the policy arena. A Program Officer (sometimes called Study Director) is responsible for all aspects of implementation of the Board's work -designing studies, working with agencies and committees of experts, analyzing complex issues, and preparing reports. It's a dynamic work environment - the National Academies' staff of more than 1000 people address all the issues in today's headlines and more, from stem cell research to alternative energy sources to climate change.
Qualifications
Ph.D. or equivalent knowledge is preferred, but Master's degree or equivalent knowledge with 3 years of related experience will be considered. Requires ability to review and analyze scientific literature; good organization, interpersonal, and leadership skills; and ability to work productively in a team environment. Excellent oral and written communications skills are essential. Background in a variety of fields within the areas of atmospheric sciences, meteorology, and climate will be considered. The job is located in Washington, D.C. Some travel is required.
Responsibilities
Plan, develop, and direct technical and policy studies related to a diversity of scientific issues in the atmospheric sciences, meteorology, and climate.
Manage the study process, including organizing meetings of scientific experts; gathering and analyzing information for projects; guiding committee selection process and evolution of committee reports; and keeping projects on time and within budgets.
Effectively express complex technical and policy information in various written forms, including status reports, project summaries, and detailed committee reports. Guide reports through review, publication, and dissemination.
Interact with agency personnel, policy makers, and senior scientists.
Assist in preparation of prospectuses and proposals and work on special projects.
Supervise the work of support staff.
For more information, click here. To apply, send a cover letter explaining your interest in the position and resume to Chris Elfring, Director, Board on Atmospheric Sciences and Climate at celfring@nas.edu. Send a copy of your application to Rob Carlucci, Office of Human Resources, at rcarlucc@nas.edu. The Requisition Number is 040215-2. Please submit applications by September 30, 2004. No phone calls, please.
---
NOAA OAR Physical Scientist and Meteorologist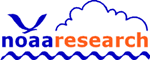 The National Oceanic and Atmospheric Administration's (NOAA) Office of Oceanic and Atmospheric Research (OAR) invites applications for two positions in OAR's Office of Scientific Support. The Physical Scientist position will be on the Climate Team, while the Meteorologist will serve on the Atmospheric Team. The individuals will help plan, coordinate, and evaluate OAR's climate and weather research contributions to the NOAA Climate and Weather and Water Goals. Additional responsibilities include serving as technical liaison to selected OAR laboratories and programs and preparing program and budget materials for the OAR and NOAA leadership. The individuals will collaborate with the OAR External Affairs and Outreach Team on climate or weather research and policy issues; engage OAR Budget staff on financial aspects of OAR programs; and support OAR Representatives to the NOAA Strategic Planning teams.
Preferred qualifications include a research background (M.S. or Ph.D.) in remote sensing techniques, model and forecast development, weather forecasting, or linking science to decision making. Applicants must apply through the Commerce Opportunity On-Line (COOL) automated vacancy announcement system, through position #H-OAR-04019A.3.TFJ or H-OAR-04020A.3.TFJ by September 22, 2004. Salary range is $50593-$78826, commensurate with experience. The Department of Commerce is an equal opportunity/affirmative action employer.
---
Postdoctoral Research Associate - Water Issues

The Center for Environmental Studies at Arizona State University is seeking applications for the position of Postdoctoral Research Associate in water use, history, economics, or policy. Seeking researcher with expertise in water-related issues from the perspective of either history of water use, history of agriculture, relation to climate, economics, policy or law.The successful candidate will work with researchers in both natural and social sciences that are involved with several long-term projects on the relationship of climate, water use, irrigation agriculture, and urban growth in Central Arizona over the past 150 years.Incumbent will report directly to Charles Redman, Director of the Center for Environmental Studies and Ann Kinzig, Associate Professor of Life Sciences.Initial term is for one year, renewable.
Applicants must submit a cover letter explaining interest in the position and relevant expertise, Curriculum Vitae, name, phone number and email addresses of 3 references, and reprints (no more than 3) to Linda Williams, Postdoc Search (Water), Center for Environmental Studies, Box 873211, Arizona State University, Tempe AZ 85287-3211. Applications due August 15th; if not filled the15th and 30th of each month thereafter, until search closed. For inquiries, job description, required and desired qualifications contact: Linda Williams at 480-965-0867 or at linda.williams@asu.edu. Position contingent upon funding. AA/EOE