Ami Nacu-Schmidt
Projects
ICECaps: International Collective on Environment, Culture & Politics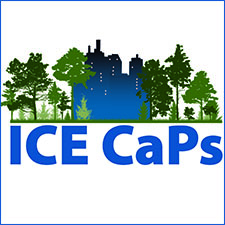 Founded in 2012 at the University of Colorado Boulder, the International Collective on Environment, Culture and Politics is a research group that examines some of today's most pressing environmental issues. ICE CaPs members and affiliates cross disciplines to apply a wide range of theories and perspectives to study issues at the human-environment interface. We work across scales from the individual to the global. Read more ...
Inside the Greenhouse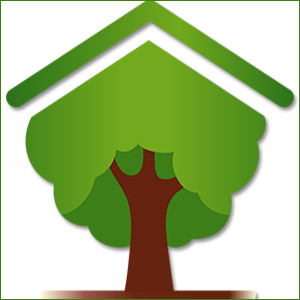 Max Boykoff and Beth Osnes of the Theater Department at University of Colorado Boulder are working to deepen our understanding of how issues associated with climate change are/can be communicated, by creating artifacts through interactive theatre, film, fine art, performance art, television programming, and appraising as well as extracting effective methods for multimodal climate communication. Read more ...
Interactions of Drought and Climate Adaptation (IDCA) for Urban Water
Municipalities have responded in various ways to past droughts, enacting a variety of policies to cope with temporary shortages in water supply. These measures have been largely successful at reducing short-term demand during drought events, as well as constraining the long-term per capita consumption of water even as population grows. Now, though, water systems also face the likelihood of long-term climate change, raising a fundamental question: have previous responses to short-term drought events led to more resilient urban water systems across climate time scales?
Read more ...
Media Coverage of Climate Change/Global Warming

Monthly updated figure tracking newspaper coverage of climate change or global warming in 50 newspapers across 20 countries and 6 continents. Max Boykoff (University of Colorado) and Maria Mansfield (University of Exeter) continue to track newspaper coverage of climate change or global warming in 50 newspapers across 20 countries and 6 continents. They update this figure on a monthly basis as a resource for journalists, researchers, and others who may be interested in tracking these trends. Max Boykoff also has a book coming out with Cambridge University Press in August/September 2011 titled Who Speaks for Climate? Making Sense of Media Reporting on Climate Change. Read more ...
Red Cross/Red Crescent Climate Centre Internship Program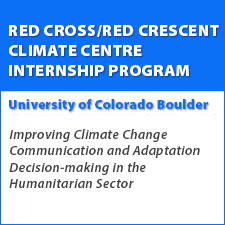 This program seeks to improve climate change communication and adaptation decision-making in response to climate variability and change within the humanitarian sector. It connects humanitarian practitioners from the Red Cross/Red Crescent Climate Centre [RC/RC CC] an affiliate of the International Federation of Red Cross and Red Crescent Societies [IFRC] with science-policy graduate student researchers at the University of Colorado. Read more ...