Alumni News
Elizabeth McNie and Jason Vogel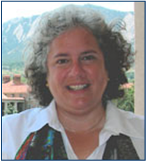 The Society for the Policy Sciences recently announced that CSTPR alumni won two out of three of its annual awards this year. The Student Paper Prize for 2008 was awarded to 2008 ENVS Ph.D. recipient Elizabeth C. McNie, now an assistant professor at Purdue, for her article, "Reconciling the Supply of Scientific Information with User Demands: An Analysis of the Problem and Review of the Literature," Environmental Science & Policy 10 (2007) 17-38.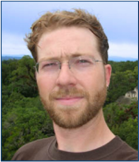 The Harold D. Lasswell Prize for 2008 was awarded to Jason Vogel, along with Elizabeth Lowham, for their article, "Building Consensus for Constructive Action: A Study of Perspectives on Natural Resource Management," Journal of Forestry (January/February, 2007) 20-27. Jason received his Ph.D. in Environmental Studies from CU and is now at Stratus.
Jason has also been hired to teach the Quantitative Methods course for the Science and Technology Policy certificate program in the spring.