Current Research Projects
Science and Technology Policy
Balancing Severe Decision Conflicts under Climate Extremes in Water Resource Management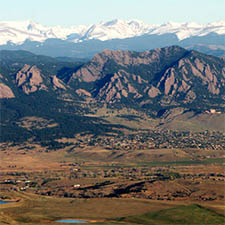 Over the past several years there have been increasing calls for decision support tools in the area of climate and acknowledgement that changing extremes add to an already challenging decision environment for water managers. Recurring droughts, flood events, and concerns over extreme events in the future have created a strong interest among water managers in the Front Range of Colorado about how to plan in the face of these extremes. Traditional methods of identifying alternatives for water supply management may not fully capture the range of existing preferred alternatives, meaning that utilities may miss some of the solutions that appropriately balance among tradeoffs. Read more ...
Knowledge, Power and the Coproduction of Climate Information for Adaptation to Climate Change in Tanzania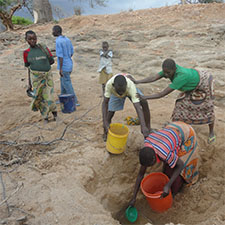 Lisa Dilling, Meaghan Daly, Mara Goldman and Eric Lovell are conducting a project that aims to improve understanding of processes to effectively link climate information and adaptation at national and local scales in Tanzania. The approach is to explicitly recognize and examine the ways in which the varying epistemological traditions and relations of power among vulnerable communities, disaster management professionals, and climate experts influence the perceived value of climate information for improved early warning and climate adaptation. Read more ...
Making Sense of Climate Engineering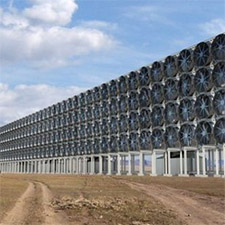 Climate engineering (CE) refers to technologies for large-scale, deliberate manipulation of the Earth's climate by either removing greenhouse gases from the air or by applying solar reflective approaches in order to avoid an escalating global warming. It includes a wide range of proposed methods such as ocean fertilization, space mirrors, air capture, injecting sulfur aerosols into the stratosphere, and enhancing marine-cloud reflectivity. These methods vary greatly in their technical aspects, scope in time and space, potential environmental impacts, timescales of operation and the legal, ethical, and governance issues that they pose. Read more ...
Innovations in Governance and Sustainability
A "Social-Impact Network" for Wildfire Adaptation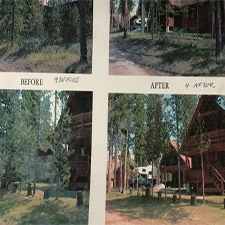 In the face of natural hazards, resource scarcity, climate change, and other social-ecological challenges, how does a community adapt, and how can communities combine forces to contribute to transformational change? Dr Bruce Goldstein, an associate professor in Environmental Design and Environmental Studies and core faculty at the Center for Science and Technology Policy Research (CSTPR) at the University of Colorado Boulder, takes on this pressing question. Read more ...
Environmental Rights and Adaptation to Climate Change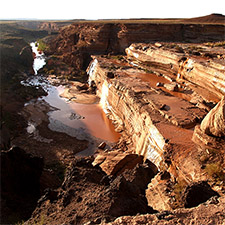 Steve Vanderheiden, who specializes in normative political theory and environmental politics with a particular interest in equity issues, democratic issues, and environmental issues as they pertain to climate change, is exploring what environmental rights should now look like, particularly territorial and water rights. Read more ...
STEM Learning Network
STEM Education Centers, serve as incubators for transformational changes of higher education practices and culture. By creating and studying a national network of university-based centers of STEM education, we will incubate, support, and leverage key institutional resources – both individual centers and a national network of centers. research on a network of these centers can delineate the potential impacts of the network itself, the nature of such a network, and foundational studies on how such a network is created. These studies will serve to inform the development of the network itself, providing a dynamic, more robust, and more likely-to-be-sustained network. Read more ...
Locally Managed Marine Areas Network
Natural resource and conservation practitioners are increasingly realizing the importance of having networks of locally managed marine areas (LMMAs). These are areas of ocean managed by local, coastal communities for the protection of fisheries, culture, and biodiversity and have proven effective in reducing local conflicts over fisheries, conserving marine biodiversity and improving catches. Globally, there are number of marine area networks each encompassing a diversity of approaches to coastal management and governance. What is common to LMMA's, however, is the shared involvement of coastal communities in marine and fisheries management. Read more ...
Drivers of Risk Management Decisions
Advancing the Use of Drought Early Warning Systems in the Upper Colorado River Basin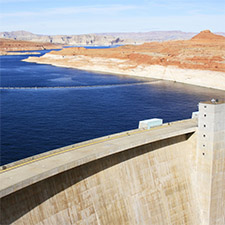 The largely rural Western Slope of Colorado encompasses much of the headwaters of the Colorado River, a critical regional water resource used to meet multiple demands across a landscape that is frequently subject to drought. Water managers and users in this region rely on snowpack as a form of seasonal water storage as well as an indicator of drought. Climate change projections indicate that the regional warming trend will continue, causing the snowpack to melt earlier and produce less runoff for the same precipitation input, and potentially reducing its utility as a drought indicator. Read more ...
Interactions of Drought and Climate Adaptation (IDCA) for Urban Water
This project, funded by the NOAA Sectoral Applications Research Program (SARP), examined how drought policies interact with both short-term drought and long-term climate change. It asked whether adjustment today or in the past leads to more resilient systems across climate time scales. The project focused on urban water systems across the US and how they responded to drought. Researchers then used a looked for patterns in those responses to understand how such drought policies prepare cities for the adaptation challenge of the future. Read more ...
Red Cross/Red Crescent Climate Centre Internship Program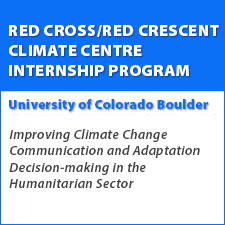 This program seeks to improve climate change communication and adaptation decision-making in response to climate variability and change within the humanitarian sector. It connects humanitarian practitioners from the Red Cross/Red Crescent Climate Centre [RC/RC CC] an affiliate of the International Federation of Red Cross and Red Crescent Societies [IFRC] with science-policy graduate student researchers at the University of Colorado. Read more ...
Understanding the Drivers of Adaptation at the Municipal Level in CO, WY and UT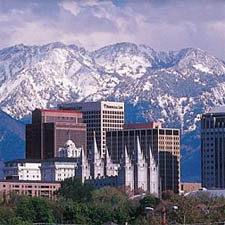 Lisa Dilling is co-leading this WWA-funded project to investigate why some local decision makers choose to adapt to climate-related stress and risk while others do not. Our idea is to systematically investigate the conditions under which local decision-makers in cities and large towns in Colorado, Utah, and Wyoming decide to adapt (or not) to increased climate-related risk and hazards. Read more ...
Communication and Societal Change
Inside the Greenhouse
Inside the Greenhouse is a collective of professors, students, scholars, practitioners who are committed to creative framing and storytelling of issues surrounding climate change through video, theatre, dance, and writing, to connect a wider audience to the deep and pressing need to address climate change?. Read more ...
Media and Climate Change Observatory (MeCCO)

MeCCO monitors 74 sources (across newspapers, radio and TV) in 38 countries in seven different regions around the world. MeCCO assembles the data by accessing archives through the Lexis Nexis, Proquest and Factiva databases via the University of Colorado libraries. These sources are selected through a decision processes involving weighting of three main factors: geographical diversity (favoring a greater geographical range) circulation (favoring higher circulating publications) reliable access to archives over time (favoring those accessible consistently for longer periods of time). Read more ...
Cross-Cutting Theme
ICECaps: International Collective on Environment, Culture & Politics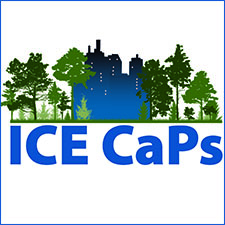 Founded in 2012 at the University of Colorado Boulder, the International Collective on Environment, Culture and Politics is a research group that examines some of today's most pressing environmental issues. ICE CaPs members and affiliates cross disciplines to apply a wide range of theories and perspectives to study issues at the human-environment interface. We work across scales from the individual to the global. Read more ...