S&T Opportunities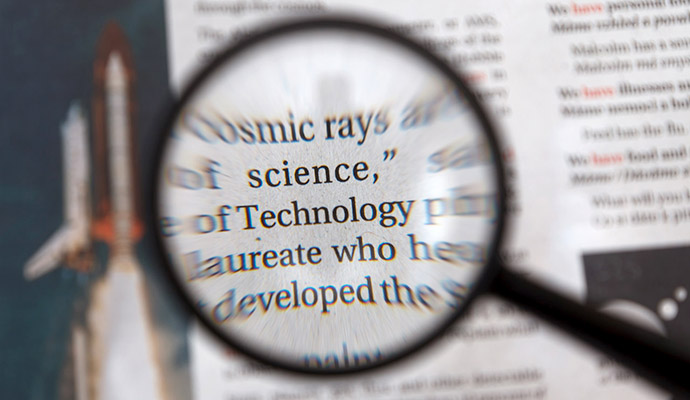 AGI/Schlumberger Fellowship in Geoscience Communication
The American Geosciences Institute is accepting applications for the AGI/Schlumberger Fellowship in Geoscience Communication. The successful candidate will play a leading role in AGI's Critical Issues program, a new initiative to make relevant geoscience information more accessible to decision makers at all levels. The program is supported through AGI's Center for Geoscience Education and Public Understanding.
The fellowship offers a superb opportunity to link the geoscience community and our understanding of the Earth to decision-making processes throughout the country.
Primary duties and responsibilities will include:
Developing geoscience-based content for the Critical Issues website, including fact sheets, webinars, and other information products
Working with technical experts to ensure the accuracy and impartiality of information products
Promoting the program's products and services to decision makers and geoscientists via meetings, webinars, conferences, social media, and other channels
Providing input on the program's direction, planning, and communications strategy
Providing regular status reports on fellowship activities and achievements

The fellowship is a 6- to 12-month appointment, based at AGI headquarters in Alexandria, VA. Candidates should have completed or be currently pursuing a Master's or higher degree. The fellowship carries a stipend o $4,000 per month. More information.
S&T Opportunities
Journal of Science Policy & Governance
Openings for Associate Editors
JofSPG is looking for talented associate editors to help foster a public forum for the discussion of the most pressing issues in science and technology policy today!
Associate editors typically spend 1-3 hours a week editing articles and working on the production of JSPG. We require a commitment through the end of the Spring Semester 2015. Extensions are negotiable. All positions are voluntary and uncompensated.
Applicants should be graduate students or young scholars in science policy.
To apply: Send a resume, 2 paragraph cover email explaining your interests in science policy, and a writing sample to jofspg@gmail.com.
S&T Opportunities
Future Energy Fellows to Write For The Energy Collective

The Energy Collective is looking for students interested in writing on energy-related topics.
Under our Shell Future Energy Fellows Program, we are looking to hire several graduate students specializing in the areas of Biofuels, Natural Gas, Solar Power, Wind Power, Oil & Gasoline and Nuclear with writing experience.
The Future Energy Fellows program hires writers representing the future leadership of the energy industry, advocacy, academic and policy communities. Writers will be selected based on relevant expertise and quality of work (I'm sure you'll all be well-qualified candidates!). Fellows will write three articles with the help of our editorial team over the course of two months (roughly November-December 2014) and participate in one online "tweet chat" conversation on their topics. All Fellows will be compensated for the work they produce.
For more information contact Jesse Jenkins or Brian Farnan.