CENTER NEWS
Katie Dickinson new NSF project: Prices, Peers, and Perceptions: Field Experiments on Technology Adoption in the Context of Improved Cookstoves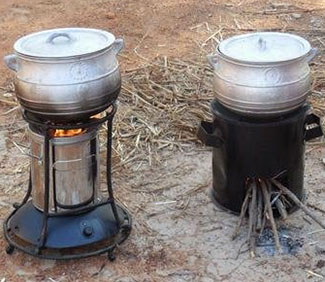 Katie Dickinson, along with co-PIs Zachary Brown (NC State), Michael Hannigan (CU-Boulder Engineering), and Abraham Oduro (Navrongo Health Research Centre), have a new project that has been recommended for funding by the NSF, described below:
Adoption of potentially welfare-improving technologies remains frustratingly low in many contexts. Improved cookstoves are a prime example: while cleaner-burning stove technologies have potential health, environmental, and social benefits, efforts to disseminate these technologies have fallen short and the practice of cooking with biomass over open fires remains dominant throughout much of the developing world. The central aim of this proposal is to study how economic incentives ("prices"), social learning ("peers"), and subjective beliefs ("perceptions") interact to influence technology adoption dynamics. We do so through a field experiment in Northern Ghana that offers new stoves at different price levels to groups of households with and without social ties to households that have already received stoves as part of a prior NSF-funded study in this region: the REACCTING study (www.reaccting.com), also highlighted in this issue (see Research Highlight above). Results will inform future efforts to disseminate clean cookstoves and other welfare-enhancing technologies beyond the study area.
Our conceptual model of households' technology adoption and use decisions highlights multiple potential interactions among prices, peers, and perceptions. Key research questions that will be addressed through our experiments include how price affects perceived quality of a new technology, how these perceptions are modified by exposure to peers that have experience with the technology, and how perceptions change over time based on one's own experience and (objective and subjective) technology performance. We implement a novel identification strategy for identifying these effects, using the preexisting and exogenously controlled distribution of free stoves in combination with uncorrelated, cluster-randomized assignment to different stove subsidy levels. By explicitly measuring perceptions in conjunction with other outcome variables in the experiment (including both surveys and physical indicators of stove use and impacts on personal exposure to pollutants), the researchers will be able to test how prices and peers' prior adoption interact in belief formation – a key issue in the technology adoption literature.
---
Deserai Crow awarded NSF grant for flood project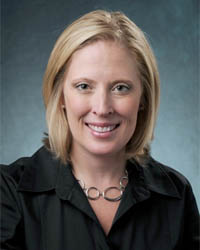 The National Science Foundation (NSF) recently awarded Deserai Crow a 3-year grant for a project titled "Community Recovery and Colorado's Extreme Floods of 2013: Policy Learning in the Context of Resources, Coalitions, and Political Conditions."
Project Abstract: One of the most damaging natural hazards, flooding, annually causes billions of dollars in damage, response, and recovery losses for U.S. communities. As populations increase in flood prone areas, communities are becoming more vulnerable to floods. The responsibility for flood management has shifted from the federal to the local level and communities are now responsible for making decisions about if, how, and where to rebuild. Because of their potentially recurring nature, floods offer an opportunity for communities to learn from and adapt to these experiences with the goal of increasing resiliency through reflection, modification of former policies, and adoption of new policies. By following the response to the September 2013 floods in Colorado communities, this study will investigate how communities successfully learn from extreme events to increase resilience and decrease vulnerability to future floods. The project seeks to contribute to the fields of public policy and natural hazards research with the following objectives: to advance knowledge of policy learning in the aftermath of extreme events; to advance knowledge of disaster recovery, specifically as it relates to the role that community processes, citizens, and other stakeholders play in promoting long-term recovery and resilience; and to inform governments of lessons from flood responses to the September 2013 floods, with the goal of contributing to the effectiveness of governance in flood-affected communities.
The PIs will conduct longitudinal comparative case studies of seven Colorado communities, located in Colorado's three most severely impacted counties from the September 2013 floods. This study will follow communities through their recovery and planning process over a period of three years. Four types of data will be used to examine flood recovery processes and outcomes. First, in-depth interviews will be conducted of participants in the planning and decision process of the community at three intervals during the recovery process. Second, surveys will be conducted with a larger sample of recovery process participants than those interviewed. Third, periodic surveys of community residents will be conducted. Finally, documents related to flood recovery and demographic data will also be gathered. Combined, these data will enable both qualitative and quantitative analysis of recovery processes and stakeholder participation, extent of damage, coalition beliefs and behavior, political context, and resource availability in communities.
---
Western Water Assessment NOAA grant recommended for funding for 5 years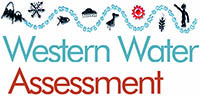 The Western Water Assessment has been recommended for funding for another 5 years by the NOAA Regional Integrated Sciences and Assessment Program (RISA). WWA, which is within the Cooperative Institute for Research in Environmental Sciences (CIRES) at the University of Colorado-Boulder, addresses societal vulnerabilities related to climate, particularly in the area of water resources in Colorado, Utah, and Wyoming. WWA director Lisa Dilling stated she is "looking forward to another five years of innovative research, engagement with stakeholders, and rewarding interdisciplinary collaborations." For more information visit the WWA website.
---
---
Degree in Three

Roger Pielke, Jr., helped design a new program at CU through which students can finish their undergraduate degrees in 3 years instead of the traditional 4 (or more) years. The program, "Degree in Three" "is for "students who have their educational path planned out and who have a desire to enter the work force or graduate school ahead of their peers…To be eligible, students will typically need AP/IB credits or completed college level coursework." (See University of Colorado Degree in Three website.) The program was highlighted in a Daily Camera article, CU-Boulder Offering Students Path To Finishing Degree In 3 Years.
---
Environmental Brigades

A new project at CSTPR offers student volunteers an opportunity to gain first-hand experience in environmental management and education by empowering community members in rural communities. During brigades, volunteers spend time with environmental committees to better understand the region's pressing environmental concerns and potential for improvement. Through interactive workshops and the implementation of physical projects, student volunteers provide the education and physical assistance necessary for these families to sustain long-term behavioral change, which will benefit the well-being of not only themselves but their surrounding environment as well. Subsequent brigades build on each other and therefore, projects are continued through successive phases year after year. Between brigades, an in-country team maintains relationships with community leaders to ensure the continuation of projects started by brigades and to provide follow-up on community members' feedback as well as next steps. See Environmental Brigades website.
---
AAAS Workshop Competition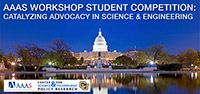 For the second year, the Graduate Certificate Program in Science and Technology Policy at CSTPR organized a competition to select two CU-Boulder students to attend the AAAS "Catalyzing Advocacy in Science and Engineering" workshop in Washington, D.C. There they learned about Congress, the federal budget process, and effective science communication, and met with their Members of Congress and congressional staff. The competition is supported by the University of Colorado Graduate School and Center for STEM Learning.
The winners of the 2015 competition, Nicholas Valcourt and Thomas Reynolds, submitted the following reports about their experiences:
"Overall, the experience of attending this workshop and the value of the information presented was an extremely beneficial opportunity for me as I look to further my aspirations of using fact-based, scientific information to support and advocate for issues relevant to my work and research. The lineup of speakers and panel topics proved to be a great introductory crash-course in science advocacy and lobbying. I think that the programming on a whole proved mutually beneficial to AAAS and the participants present and I would support others in my cohort who exhibit interest in advocacy and policy to apply for the workshop next year." - Nicholas Valcourt (CU Civil Systems Engineering)
"Participating in the 2015 Catalyzing Advocacy in Science and Engineering (CASE) workshop sponsored by AAAS was a great experience. The workshop greatly improved my understanding of and appreciation for the complex process by which our federal government funds science. Additionally, I have come to understand the necessity for scientists to advocate for science and the need for scientists to participate in the political process. Thanks to the efforts of AAAS and CU's Office of Government Relations, I was given the opportunity to meet with staffers of senators and representatives from Colorado in order to gain hands on advocacy experience. Furthermore the opportunity to meet with other graduate students interested in science policy and learn about possible career opportunities was quite valuable. I am very thankful to CSTPR, the Center for STEM Learning, and the University of Colorado Graduate School for sponsoring my participation in the CASE workshop and I hope they are able to continuing sponsoring other CU students in the future." - Thomas Reynolds (CU Chemical and Biological Engineering)
---
---
---
Roger Pielke, Jr. interview about FIFA scandal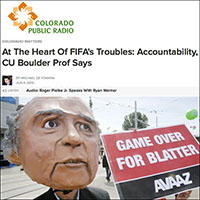 Roger Pielke, Jr. was interviewed by Colorado Public Radio Colorado Matters about the FIFA scandal. Roger has written extensively about corruption at FIFA for the past several years. See, e.g., Pielke, Jr., R.A. (2013). How can FIFA be held accountable? Sport Manag. Rev. 16 (3) 255-267; Pielke, Jr., R. A. (2014). An Evaluation of the FIFA Governance Reform Process of 2011-2013. Managing the Football World Cup , Ed. S. Frawley and D. Adair 197-221, Palgrave Macmillan; Pielke, Jr., R. A. (2014). Can FIFA's Corruption Be Stopped? Foreign Policy, November 16.