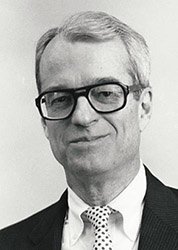 Rad Byerly passed away on January 26, 2016. Rad had worked with the Center since its founding in 2001 as a researcher and advisor, and played an important role in the Center's development. His career is described in the obituary that appeared in the Daily Camera, reproduced below.
Radford Byerly, Jr., died yesterday after a long fight with Parkinson's disease. He was 79. Born May 22, 1936, to Garvis Nell Cook and Radford Byerly, Rad grew up in Houston and the piney woods of East Texas. He left Texas for New England to study physics and poetry at Williams College, and was a proud member of the class of 1958. He was married to his first wife, Kay Jester Byerly, from 1961 to 1980 and they had three children, Laura Ruth, Hamilton Radford, and Charles Martin. Rad returned to Houston for his Ph.D. in physics at Rice University and then moved the family to Boulder for a postdoctoral position at the Joint Institute for Laboratory Astrophysics (JILA) in the late 1960s. He soon left laboratory physics to become a policy advisor at the National Institutes of Standards and Technology (NIST) in Maryland. After serving as a Department of Commerce Congressional Fellow in 1978, he began a 20-year stint with the House of Representatives Committee on Science and Technology. There he met his second wife, Carol, whom he married in 1987, and together they moved to Boulder so Rad could run a space science policy center at the University of Colorado. Washington called again when Representative George E. Brown (D-CA) became chair of the House Science Committee and recruited Rad to be chief of staff, a position he held until he retired in 1993. After retirement, Rad served on numerous science policy committees addressing issues ranging from nuclear waste disposal to climate change to astronomy. Rad was not all work. He loved to ski, doing so for the first time in Aspen in 1951 and for the last time with his family in 2013. He taught his children to ski, loved to plan ski trips with family and friends, and enjoyed as many ski days each year as he could. He was an avid backpacker and had treasured friends with whom he back-packed and skied over many years. A liberal, thoughtful Democrat to the core, he was active in politics his whole life. He is survived by his wife, Carol, his ex-wife, Kay, his sister, Betty, his three children, and five grandchildren. Rad's students, friends, and family will remember most and miss grievously his generosity of spirit and love, his charm, his vitality, his integrity, his grace, and his wicked sense of humor.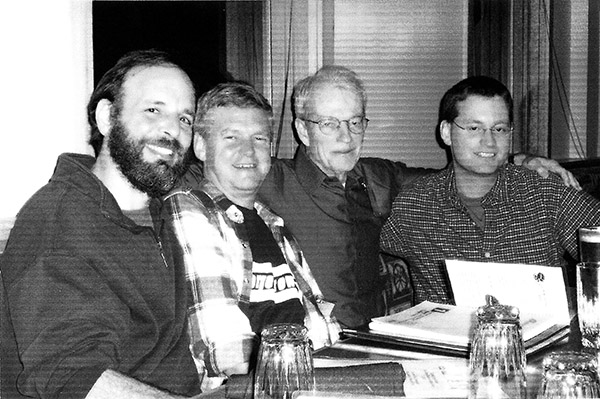 Dan Sarewitz, Skip Stiles, Rad Byerly, and Roger Pielke, Jr.