Center News
Angela Boag Receives Radford Byerly, Jr. Award in Science and Technology Policy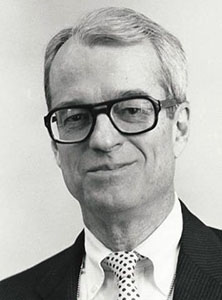 Rad Byerly, Jr., passed away in 2016 after an impressive career that included more than twenty years as staff on and ultimately Director of the Science Committee of the U.S. House of Representatives. He also was Director of the Center for Space and Geosciences Policy at CU Boulder. Rad spent the last years of his career with the Center for Science and Technology Policy Research (CSTPR) at CU Boulder, where he was known as a mentor, adviser and friend with a wicked sense of humor.
CSTPR launched the Radford Byerly, Jr. Award in Science and Technology Policy in recognition of Rad's contributions to and impact on the CSTPR community. Thanks to several generous donations, CSTPR was able to offer a $1500 award to a graduate student this year. We are soliciting donations for future awards here.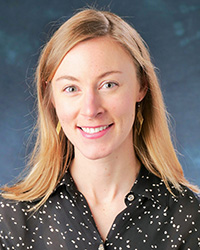 Following a selection process, Angela Boag was chosen to receive the 2018 Byerly award. Angela Boag is a PhD Candidate at the University of Colorado Boulder investigating the relationships between climate change, forest management and land ownership. She has a Master's in Forestry from the University of British Columbia and serves as Co-Chair of the Ecosystem-based Adaptation and Mitigation Thematic Group of the International Union for Conservation of Nature (IUCN). As a member of the Communities and Forests in Oregon research project led by Dr. Joel Hartter, Angela studies how changing climate and wildfire regimes impact forest resilience, as well as how private forest owners adapt to changing conditions.
International Encyclopedia of Geography Receives CHOICE Award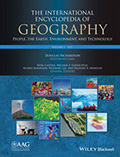 Max Boykoff and Gesa Luedecke's contributed a paper "Environment and the Media" to 2017 CHOICE Book Award Winner, The International Encyclopedia of Geography: People, the Earth, Environment, and Technology. Significantly, as the Encyclopedia's Editor-in-Chief Douglas Richardson noted, "this six-year encyclopedia project also resulted in building a collaborative international community of leading geography scholars and researchers who served as editors and authors, and with the international geographical societies and associations with whom the AAG interacted throughout the creation of The International Encyclopedia of Geography."

CU's Inaugural Colorado Science and Engineering Policy Fellowship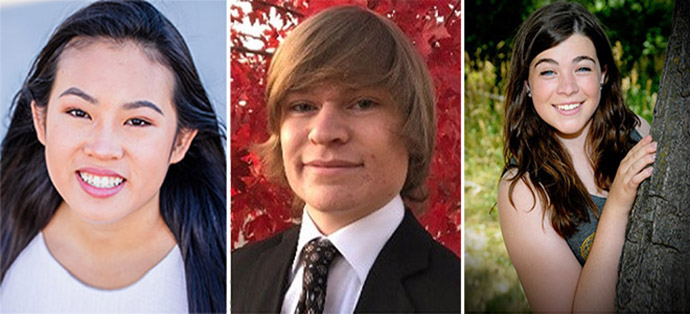 CU Engineering's Michelle Lin, Sage Sherman and Abby Oglesby are the 2018 fellowship winners.

Policy is increasingly playing a hand in what guides the technical world. That's why CU Engineering in partnership with the CU Office of Government Relations and the Center for Science and Technology Policy Research have teamed up with Colorado state representatives Chris Hansen and Bob Rankin to bring to life the Colorado Science and Engineering Policy Fellowship. This fellowship will enable STEM students to pull back the curtain on the public policy arena and help bridge the gap between STEM disciplines and the policy-making process at the state level.
CU Engineering's Michelle Lin, Sage Sherman and Abby Oglesby are the 2018 fellowship winners. Over the course of the fellowship, Michelle, Sage, and Abby, along with students from institutions across the state, will learn about the policy-making process at the Capitol while splitting their time between outside activities. These add-ons include visiting institutions where technology and policy intersect, sitting in with committees aligned with the policy interests from their applications, and lastly, researching their own policy proposal.
As part of their fellowship they'll take part in a legislative boot camp at the Capitol and visit NREL, Google's Boulder campus, Panasonic, Xcel Energy, National Wind Technology Center and more. They'll close their capstone research with a presentation day at the Capitol in July. Click here to learn more about the program.
Flood Modelling and Assessments for Downstream Communities of Koka Dam, Ethiopia
Katie Chambers is a PhD student in Environmental Engineering with a focus on Engineering for Developing Communities. In Ethiopia, Katie developed flood inundation maps for communities downstream of hydroelectric dams. These maps will guide the development of Early Warning Early Action frameworks for the Ethiopian Red Cross Society and IFRC. Her research investigates the comparative vulnerabilities and resilience of different types of sanitation systems found in resource-limited communities, as well as the tradeoffs made when prioritizing resilience in system selection.

The report presents the findings of the Katie's research from May to August 2017 with support from the International Federation of Red Cross and Red Crescent Societies; Ministry of Water, Irrigation and Electricity – Ethiopia; Ethiopian Red Cross Society; and Red Cross Red Crescent Climate Centre (Climate Centre). The study area was Koka Dam and its downstream communities, located in the Oromia Region of Ethiopia. Click here to read the full report.

2017 Red Cross/Red Crescent Climate Centre Fieldwork team enjoying fresh sugar cane after completing a set of interviews. Photo: Katie Chambers.
CSTPR Receives CU Green Office Certification
CSTPR was awarded the Green Office Certification from the CU Boulder Leadership Council. CSTPR received the award at the Campus Sustainability Summit held on April 25, 2018. The Campus Sustainability Summit, now in its 25th year, is an information-sharing forum that features strategic updates and inter-departmental discussions on campus sustainability initiatives.
Jeremiah Osborne-Gowey Presenting in Environmental Journalism Course

CSTPR graduate student, Jeremiah Osborne-Gowey, spoke in a University of Colorado Boulder Environmental Journalism course ("Reporting on the Environment") for a field trip to discuss community adaptations and responses to wild land fire. They visited a 2017 burned site, started by a homeless camp's illegal campfire just on the Western edge of Boulder, Colorado and that burned right to the edges of a couple of communities.
RIO Seed Grant Awarded to Katie Chambers and Sherri Cook

CSTPR graduate student and Red Cross Red Crescent Climate Centre intern, Katie Chambers, and CU Environmental Engineering's Sherri Cook were awarded the 2018 Research & Innovation (RIO) Seed Grant for their project "Resilient and Sustainable Sanitation Systems: Characteristics, Links, and Barriers" (PI Sherri Cook, with these collaborators: CSTPR Director Max Boykoff, CSTPR Affiliate Amanda Carrico, Dr. Trisha Shrum). The seed grant will provide funding to evaluate the social, economic, and technical characteristics of resilient sanitation systems and to integrate this work with existing sustainability research to develop strategies and recommendations to increase access to and long-term performance of sanitation systems.
ITG 2018 Comedy & Climate Change Video Winners Announced
Inside the Greenhouse held a competition to harness the powers of climate comedy through compelling, resonant and meaningful videos. All winning entries can be viewed here.