MULTIMEDIA HIGHLIGHT
Al Jazeera, The Listening Post
The curious persistence of climate scepticism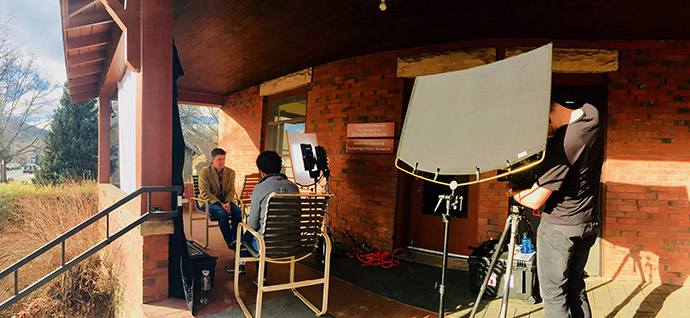 Climate scepticism is fringe and unscientific. So why is it that sceptics still manage, in certain countries, to get airtime denying the effects of global warming?
Sceptics theories in the news media, such as carbon dioxide doesn't cause a greenhouse effect, are largely confined to what is known as the Anglosphere: the likes of the US, the UK, Australia.
Elsewhere, including the most populous, polluting countries like China and India, such scepticism is hard to find.
The Listening Post investigates the curious existence and persistence of climate scepticism in the news media.
Contributors: Leo Hickman (director, Carbon Brief), Maxwell Boykoff (associate professor, University of Colorado Boulder), Anu Jogesh (India policy and governance lead, Acclimatise), James Painter (research associate, The Reuters Institute), and Hepeng Jia (director, China Science Media Centre)
For more CSTPR multimedia (video, audio and photo) visit our Multimedia page.