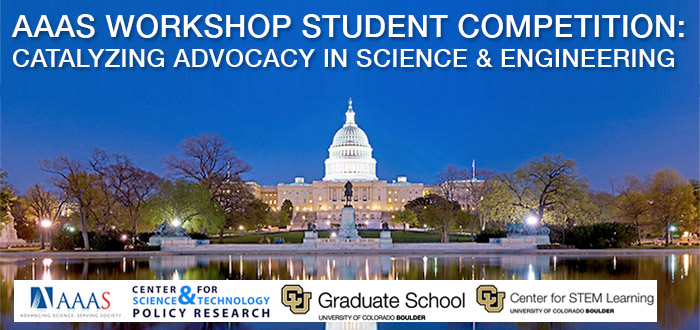 American Association for the Advancement of Science
"Catalyzing Advocacy in Science and Engineering" Workshop Student Competition
Each year, with support from the Graduate School and the Center for STEM Learning at CU Boulder, CSTPR hosts a competition to send CU Boulder students to Washington, DC to attend the AAAS "Catalyzing Advocacy in Science and Engineering" workshop. During the workshop portion, the winners learn about the structure and organization of Congress, the federal budget and appropriations processes, and tools for effective science communication and civic engagement. In addition, the winners participate in interactive seminars about policy-making and communication. Students also have an opportunity to meet with their Members of Congress or congressional staff.
2019 WINNERS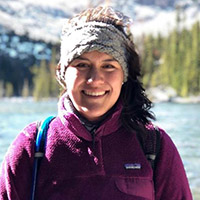 Katie Chambers is a third-year doctoral student in the Department of Civil, Environmental, and Architectural Engineering at the University of Colorado Boulder, pursuing certificates in Engineering for Developing Communities and Science & Technology Policy. Her doctoral research focuses on the effects of natural hazards on sanitation systems in developing communities, specifically the re-adoption of latrines following flood events in Ethiopia. She is broadly interested in the use of science (and role of scientists) in the development and evaluation of policy, particularly in international contexts. Read Katie's reflections from the AAAS "CASE" Workshop.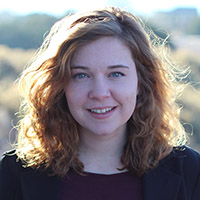 Claire Lamman is a Boettcher scholar working towards a BA in astrophysics and physics. She is currently analyzing a large survey of M dwarfs (the smallest, coolest type of star), which will help astronomers studying stellar formation and aid in the search for planets around these stars. Outside of research, Claire spends a lot of my time developing and presenting shows at CU's Fiske Planetarium. She loves sharing astronomy with others and has found many great opportunities at CU to do so, especially through CU STARS, a group that focuses on improving the inclusivity and accessibility of astronomy. Claire will be attending an astronomy PhD program in the fall, which will hopefully set her up for her ultimate goal: a research position with an emphasis on scientific advocacy and outreach. Read Claire's reflections from the AAAS "CASE" Workshop.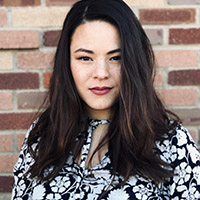 Danielle Lemmon is a 4th year PhD Candidate and an NSF graduate research fellow in the Atmospheric and Oceanic Sciences department at CU Boulder. She studies El Niño Southern Oscillation dynamics with a keen focus on science policy implications. Her passions include climate justice, pedagogical methods, and intersectional social justice. She aspires to run for public office as a queer woman of color and as a climate scientist. Read Danielle's reflections from the AAAS "CASE" Workshop.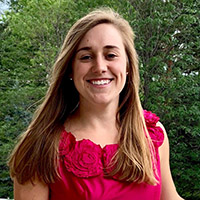 Madeline Polmear is a PhD candidate and research assistant in Civil Engineering at the University of Colorado Boulder, where she also completed her Bachelor's in environmental engineering and Master's in civil engineering. Her research focuses on engineering education related to ethics and the societal impacts of engineering and technology. Read Madeline's reflections from the AAAS "CASE" Workshop.
COMPETITION DETAILS

The CIRES Center for Science and Technology Policy Research is hosting a competition to send FOUR CU Boulder students to Washington, DC to attend the AAAS "Catalyzing Advocacy in Science and Engineering" workshop. The competition is open to any full-time CU Boulder graduate student or upper class undergraduate in one of the following fields: Biological, physical, or earth sciences; Computational sciences and mathematics; Engineering disciplines; Medical and health sciences; and Social and behavioral sciences.

WORKSHOP OVERVIEW

Making our CASE: Catalyzing Advocacy in Science and Engineering
March 24-27, 2019

An exciting opportunity for upper-class undergraduate and graduate students in science, mathematics, and engineering disciplines to learn about science policy and advocacy. #MakingOurCASE

This entry-level program is organized to educate STEM students who are interested in learning about the role of science in policy-making, to introduce them to the federal policy-making process, and to empower them with ways to become a voice for basic research throughout their careers. The workshop is designed for students in science, technology, engineering, and math fields, with limited experience and knowledge of science policy and advocacy who want to learn more about science policy.

Students will participate in a three-and-a-half day program in Washington, DC. Participants will learn about the structure and organization of Congress, the federal budget and appropriations processes, and tools for effective science communication and civic engagement. In addition, students will participate in interactive seminars about policy-making and communication.

On the last day of the program, students will have the option to form teams and conduct meetings with their elected Members of Congress and congressional staff. More workshop Information.

Founding Organizations: American Association for the Advancement of Science, American Institute of Physics, Association of American Universities, Association of Public and Land-grant Universities, Massachusetts Institute of Technology, Research!America, and University of Colorado Boulder