Environmental Brigades at University of Colorado Boulder
May 2015 Panama Journal Entries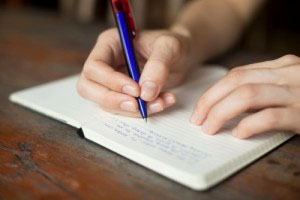 Global Brigades offers 7-day Environmental Brigades throughout the year in Panama. Environmental Brigades provide student volunteers with the opportunity to gain first-hand experience in environmental management and education by empowering community members in rural communities. During brigades, volunteers spend time with environmental committees to better understand the region\'s pressing environmental concerns and potential for improvement. Through interactive workshops and the implementation of physical projects, student volunteers provide the education and physical assistance necessary for these families to sustain long-term behavioral change, which will benefit the well-being of not only themselves but their surrounding environment as well. Subsequent brigades build on each other and therefore, projects are continued through successive phases year after year. Between brigades, our in-country team maintains relationships with our community leaders to ensure the continuation of projects started by brigades and to provide follow-up on community members' feedback as well as next steps. Click here to learn more.
Affiliated Organization: Global Brigades USA
Chapter: Environmental Brigades at University of Colorado Boulder
Start Date: May 16, 2015
End Date: May 22, 2015
Contact Information
Itinerary
Detailed Brigade Itinerary
Day 1: Arrival and Project Orientation
Brigaders are greeted by Global Brigades staff at the airport. After traveling to lodging facilities, the brigade coordinator will conduct an Environmental orientation to introduce the students to the current project, the community, and the factors that brought forth the current project in order to better understand why we are there and what we are doing.
Groups arriving past 8PM will spend the first night in Panama City to avoid traveling late at night to the compound. These brigade groups will stay at Hotel Via España. $90 will be added to volunteers' Program Contributions to cover this additional accommodation.

Day 2: Transport to Community and Introductions
The volunteers get transported to the community and are introduced by the brigade coordinator to the community leaders and/or families they will be working with. They will also visit the project site where past brigades have worked to get a sample of what they will be building and doing for the rest of the week. At the end of the day, brigaders will begin preparations for their educational workshops. Brigade coordinators will facilitate and reference the Education Guide to ensure all families are receiving consistent information and appropriate level of explanations.

Day 3, 4, 5: Implementation of Physical Project and Workshops
Volunteers will spend 3 full days building/implementing a physical project alongside the community's environmental committee and a Panamanian technician who has been trained by our Environmental Brigades team. Details are to be released during the webinar with all participants before the brigade. At the end of each day, students will utilize their findings from observations and conversations with the committee to better customize the education lessons and interactive activities that they have started preparing for pre-brigade.

Day 6: Group Recap, Discussions, and Celebration
All the community members that worked with the brigade throughout the week come together and are led by the brigaders to recap what they have accomplished and learned from the week. They are also encouraged to share with the group their future plans relating to how they will move forward with their newfound knowledge. Following a lunch shared with the community, a cultural exchange takes place, in which the community members show their traditional dress or a dance, for example, and the brigaders have the opportunity to perform a talent show!

Day 7: Airport Departure
After a successful brigade, students return home to share their experiences with their friends, families, or perfect strangers. Transportation to the airport is provided.
Groups departing before 8AM will spend their last night in Panama City to avoid traveling during the night to the airport. These brigade groups will stay at Hotel Via España. $90 will be added to volunteers' Program Contributions to cover this additional accommodation.
Brigade Components
Due to the drastic differences in rainfall between the rainy and dry season in Panama, Environmental Brigades projects are largely dependent on the growing season. For example, late December - early April is not ideal for planting or soil preparations in the open sun because those months fall in the dry season. Instead, we would focus on a project such as, but not limited to, the building of a sustainable agriculture garden house (casa de cultivo) to help foster young plants and trees for reforestation and re-vegetation when the rainy season is in effect. Since plans change and things aren't always predictable, it's a good idea to come on a brigade with an open mind. Below are some example projects that a brigade may have the opportunity to work on.

Infrastructural Development
Physical structures such as sustainable agriculture garden houses, raised seed beds and germinator, composting pile, square garden, and waste collection/separation system can be built by brigade groups to increase the capacity of the community members to farm more sustainably and decrease the amount of waste being burned or discarded on the ground and in the river.

Reforestation
Tree species native to Panama will be planted on land which has been previously deforested due to farming and/or cattle ranching. Trees may also be strategically planted on an existing farm to minimize erosion and increase nitrogen fixation in the soil.

Community Relationship Building
Throughout the entire week in Panama, brigaders will be involved in building relationships. This may include, but is not limited to: informally meeting with community leaders to speak about their strategies and efforts for reducing environmental degradation; visiting families to assess the presence and success of community leaders and organization; taking part in community activities (such as playing with the children, playing soccer, etc.) that build a relationship between the communities and Environmental Brigades. This will be one of the most valuable and most rewarding parts of the program.

Education Workshops (Charlas)
Essential to every brigade is the chance to create and put on an education topic for the environmental committee you will work with. The ages and backgrounds of the audience may vary, and the education topics range from general ecology, permaculture, greenhouse maintenance, pest control, waste management, and more. Each group will receive an education guide before they leave for the brigade, thus allowing volunteers to prepare for the education sessions before departure.

Evening Activities
There is free time in the evenings for volunteers to relax and socialize. Brigaders will also participate in nightly reflections and group discussions. The evenings are an excellent time to enhance the brigade experience by conversing with brigaders from other universities, and reflecting with your group on the impact and significance of the day's work.