About Us
Who We Are, What We Do
The Center for Science and Technology Policy Research (CSTPR) was initiated within the Cooperative Institute for Research in Environmental Sciences (CIRES) at the University of Colorado-Boulder in the summer of 2001 and was recognized as an official University center in the summer of 2002 as a contribution both to the CIRES goal of "promoting science in service to society" and to the University's vision of establishing research and outreach across traditional academic boundaries.
CSTPR seeks to improve how science and technology policies address societal needs, through research, education and service.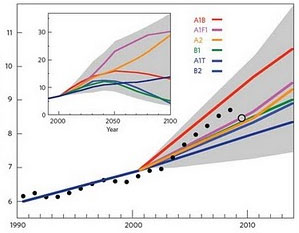 The Center is a response to an increase in problem-focused research at the interfaces of environment, technology, and policy, and to the growing demand by public and private decision makers for "usable" scientific information. Our work is often aimed at understanding the choices that people and institutions make in pursuing goals under uncertainty, be it an uncertain future climate, uncertain outcomes of investments in science and technology, or the uncertain outcomes of a particular environmental policy. One of our goals is enlarging the range of choice considered by policy-makers, by analyzing options in areas such as energy technology, carbon management, science investments, and public lands and ecosystems management.

By linking integrative science with the needs of decision makers, science and technology policy research can serve a valuable role in helping the research community better focus its efforts on issues of importance to society, and decision makers can more effectively incorporate scientific and technological advances into their decision processes.
Center Activities
Examples of Center Activities (please see our annual report for most recent activities)
Research
(for more information about current Center research projects visit our
Projects
page)
The Center's NSF-funded Science Policy Assessment and Research on Climate project has been examining the challenge of producing science that meets the changing needs of decision makers.
The Western Water Assessment-funded project, "A Drought Impact and Vulnerability Indicator Suite" has canvassed existing indicators and determined the appropriate time scales and geographical frameworks for measuring drought impacts and vulnerability in the Interior West.
The NOAA-funded Interactions of Drought and Climate Adaptation for Urban Water project is examining how municipal drought policies interact with both short-term drought and long-term climate change and whether adjustment today or in the past leads to more resilient systems across climate time scales. This interdisciplinary project is reviewing the vulnerability and drought management literatures and conducting three in depth case studies of urban water systems to evaluate changing vulnerabilities with specific drought policies.
Max Boykoff (with Maria Mansfield) track newspaper coverage of climate change or global warming in 50 newspapers across 20 countries and 6 continents. They update this information on a monthly basis as a resource for journalists, researchers, and others who may be interested in tracking these trends. See our page on Media Coverage.
Outreach
(for more information about Center outreach activities visit our Outreach page)
The Climate Fix: What Scientists and Politicians Won't tell You About Global Warming, by Roger Pielke, Jr. seeks to reframe the debate over climate policy in the context of the disappointing results of the 2009 Copenhagen climate conference and the lost trust of the public in the climate science community.
The Center sponsored a year-long lecture series, "Policy, Politics and Science in the White House: Conversations with Presidential Science Advisors" that brought science advisors to Presidents Bush Jr., Clinton, Reagan, Carter, Nixon, and Johnson to the University of Colorado to speak about science policy at the highest level of government. In May 2010 it published a book based on the lecture series.

Roger Pielke, Jr. runs a popular blog about the role of science in decision making.
The Center's newsletter, Ogmius, includes news and opinion of interest to the science and technology policy community.

The Center's website receives as many as 2,500 unique visitors per day.

Center staff have been quoted in numerous media sources including Nature, the L.A. Times, the New York Times, and The Economist.

Center op-eds have appeared in publications such as Issues in Science and Technology, Space News, Science, and Nature.
Education
(for more information about Center education activities visit our Students page)
The Center's Interdisciplinary Graduate Certificate Program in Science and Technology Policy was initiated in 2004 and continues to draw graduate students from a diverse set of disciplines at the University of Colorado.

Center staff teach courses including The Problem Orientation; Science and Technology Policy; Science and the Environment; Culture, Politics and Climate Change; Natural Hazards; and Environment and Culture.
Max Boykoff (with Beth Osnes from the CU Theatre and Dance department) designed and taught an Environmental Studies course, "Inside the Greenhouse: Utilizing Media to Communicate Positive Solutions for Climate Change." The course intends to "deepen our understanding of how issues associated with climate change are/can be communicated, by analyzing previously created expressions from a variety of media (interactive theatre, film, fine art, performance art, television programming, blogs for examples) and then by creating our own work."
FAQs
Where is the Center located?
We are housed at the north edge of the University of Colorado campus, at 1333 Grandview Avenue. For directions, click here.
How do I find out about Center activities?
Our homepage includes announcements of upcoming Center events, as well as recent publications and media coverage of the Center. You can also access our newsletter the Ogmius.
How do I find out more about science and technology policy education?
Contact Roger Pielke, Jr. at pielke@colorado.edu. See also our links to S&T-related classes and programs.
How do I find out about science and technology policy-related internships, fellowships, jobs, etc.?
Visit our S&T Jobs page for links to announcements of opportunities in the S&T field. Job openings are also occasionally posted in Ogmius and on the Center's homepage.
I have a Ph.D. in one of the sciences with no training in science policy. How do I transition to a science policy career without returning to school?
Apply for a fellowship in Washington, DC-- it's a great way to get your foot in the door for science policy without more school.
Organizations that offer science policy fellowships for recent Ph.D.s in the sciences (and other fields):
Current graduate students are eligible for NOAA Sea Grant Fellowships
Articles: