CENTER Events
CSTPR Noontime Seminar Series Kicked Off January 26

The Center was excited to continue with its Noontime Seminar Series beginning January 26 with a talk by Roger Pielke, Jr. entitled "Sugar, Spice And Everything Nice: Science and Policy of 'Sex Testing' in Sport." The Noontime Seminar Series is held in the CSTPR Conference Room, located at 1333 Grandview Avenue one street north of University Avenue on the CU-Boulder campus. All talks are free and open to public and are available via webcast!

Other talks in the Spring 2015 series include:
February 23 at 12:15PM
When Basic or Applied is not enough: Utilizing a Typology of Research Activities and Attributes to Inform Usable Science
by Elizabeth McNie, Western Water Assessment, CU Boulder
March 2 at 12:15PM
Mystery of the Sea: A Study of Why the U.S. Has Yet to Construct an Offshore Wind Farm
by Marisa McNatt, Center for Science and Technology Policy Research and Environmental Studies, CU Boulder
March 9 at 12:15PM
Ignorance Isn't Bliss: Why Historical Emitters Owe Compensation for Climate Change
by Paul Bowman, Center for Science and Technology Policy Research and Environmental Studies, CU Boulder
April 6 at 12:15PM
Fracking in Denton, Texas: Who Benefits and Why Was it Banned?
by Jordan Kincaid, Center for Science and Technology Policy Research and Environmental Studies, CU Boulder
April 13 at 12:15PM
Mobilizing Individual Responsibility Through Personal Carbon Budgeting
by Steven Vanderheiden, Center for Science and Technology Policy Research, Political Science, and Environmental Studies, CU Boulder
Can't make the talk? Then check out our webcasts!
---
CSTPR Special Seminar: Geoengineering as a Collective Experiment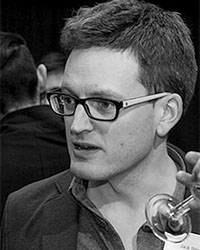 On April 14, the Center will be hosting a talk by Dr. Jack Stilgoe University College London's Science and Technology Studies Department. Dr. Stilgoe will give a talk entitled "Geoengineering as a Collective Experiment". This talk will be held in the CSTPR Conference Room (1333 Grandview Avenue) at 12:00 pm. The talk will also be available via webcast.
Abstract: Geoengineering is defined as the 'deliberate and large-scale intervention in the Earth's climatic system with the aim of reducing global warming'. The technological proposals for doing this are highly speculative. Research is at an early stage, but there is a strong consensus that technologies would, if realisable, have profound and surprising ramifications. Geoengineering would seem to be an archetype of technology as social experiment, blurring lines that separate research from deployment and scientific knowledge from technological artefacts. Looking into the experimental systems of geoengineering, we can see the negotiation of what is known and unknown. In renegotiating such systems, we can approach a new mode of governance – collective experimentation.
Biography: Dr Jack Stilgoe is a Lecturer in Science and Technology Studies at University College London. He has spent his professional life in the overlap between science policy research and science policy practice, at the think tank Demos, the Royal Society and at UCL, where he teaches courses on science policy, responsible science and innovation and the governance of emerging technologies.
---
Colorado Collaborative Leadership Institute
Collaboration for Community Flood Response & Resilience Planning

NCAR & University of Colorado Boulder
April 10-11, 2015
Over the last decade, communities have been called upon to respond to disasters and manage resources as never before. Collaboration is essential to effective community planning and preparedness, and often leads to new approaches and solutions. This Leadership Workshop will provide participants with tools to effectively engage their communities in discussion and debate that leads to collaborative problem-solving.
Workshop Components
Stakeholder panel on Issues Facing Communities in Flood Response/Mitigation
Skills training in organizing collaboration and communication
Skills training in public meeting facilitation
Field trip to site of Lyons Flood
Stakeholder panel on Collaborative Flood Response Planning Success Stories

---
PAST CENTER Events
Author William Kamkwamba Speaks In Boulder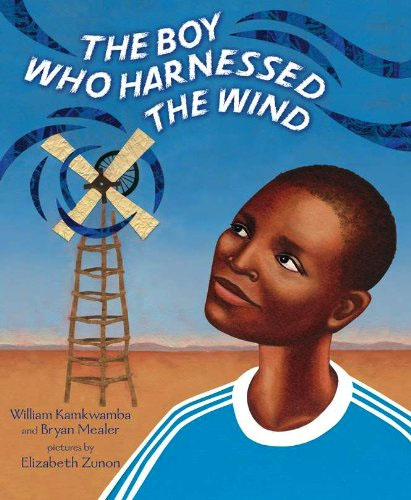 What began as a book tie-in with a unit on Africa turned into something much more profound for a seventh grade class at Casey Middle School.
Written by William Kamkwamba (co-authored by Bryan Mealer), The Boy Who Harnessed the Wind, is the true story of Malawian-born Kamkwamba and his dream of building a windmill to provide electricity and running water for his village. With nothing more than some old science books, scrap parts, a bicycle, and blue gum trees, Kamkwamba's dream became a reality. Inspired by the story, students at Casey Middle School started a crowdfunding campaign and raised enough money to bring the author, who now resides in San Francisco, to speak in Boulder. Thanks to a collaboration between Casey Middle School and Inside the Greenhouse, Mr. Kamkwamba spoke in Boulder on February 27. Please see the Inside the Greenhouse website for photos of the event.
Winona LaDuke: Indigenous Women Telling a New Story about Energy and Climate

Winona LaDuke, an internationally acclaimed author, orator and activist who has devoted her life to protecting the lands and life ways of Native communities, joined Nani Chacon and Adrian Manygoats on December 9 to speak about indigenous women, energy and climate. The event was sponsored by Inside the Greenhouse, the Center for Science and Technology Policy Research, the CU Department of Theatre and Dance, and the International Collective on Environment, Culture and Politics. View recording of event here. View more photos on the Inside the Greenhouse website.The recording has been made possible through a collaboration with Indian Country TV and the Cooperative Institute for Research in Environmental Sciences (CIRES).
Global Challenges and Good Governance: Can Sport Deliver?

Journalist Jens Sejer Andersen of the Danish Institute for Sports Studies and founder of Play the Game gave a talk on November 12 about current corruption cases in international sport and some attempts to remedy the situation, among others the Sports Governance Observer, a benchmarking tool developed in cooperation with six European universities.