Alumni Highlight: Shali Mohleji
by Abigail Ahlert, CSTPR Writing Intern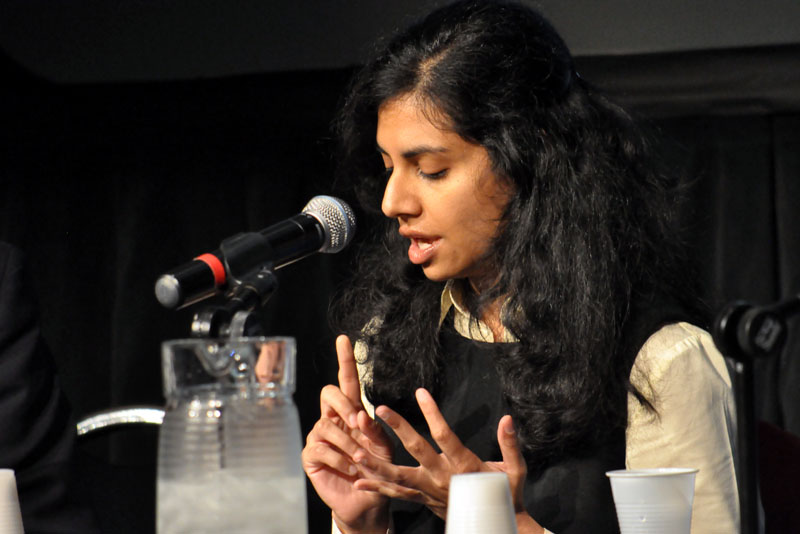 This issue of Ogmius features a new section in which we will highlight CSTPR alumni.
---
Prior to joining NOAA in April of 2015, Shali Mohleji was a Senior Policy Fellow in the AMS Policy Program. She has a Master's degree in atmospheric sciences with a focus in boundary layer meteorology from Purdue University and a PhD from the University of Colorado Boulder's Environmental Studies Program. Mohleji did much of her work at CU through the Center for Science and Technology Policy Research (CSTPR). While sitting in a conference room in CSTPR, she noted, "My understanding of science policy started here."
Mohleji graduated with a degree from the Environmental Studies program in 2011. She's taken an active role in supporting the Center's activities and says she'll always vouch for the positive impact that it's had on her career. Mohleji believes that a lot of her success is due to the CSTPR Graduate Certificate in Science and Technology Policy program and how it trained her, noting that alumni are prepared with highly sought-after skills and are typically very well received in the workforce.
Mohleji's advice to current students is to recognize the unique opportunity that CSTPR provides in learning science policy's best practices. "Everyone can do science policy, but you can do it well or you can do it poorly," she says. Mohleji maintains that CSTPR offers a robust and thoughtful way to approaching science policy and that this is truly "something special"."