Visitor Highlight: Augusto GonzAlez on EU Space Policy
by Alison Gilchrist, CSTPR Writing Intern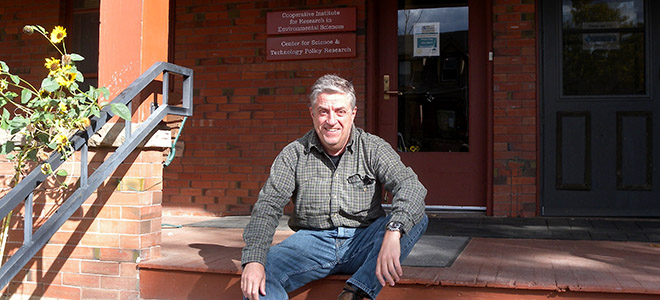 Augusto González has worked for the European Union (EU) for almost 30 years. He started on a temporary contract and in 1991 he became an official in the European Commission (the executive body of the European Union) where he has worked ever since.
Since 1991, González has been involved in numerous aspects of the European Commission's policy. He has worked in education policy, program design and legislation, finance of space programs, and in human resources. Along the way he became most interested in space policy and programs. Now, he works as Adviser to the Director for EU Satellite Navigation Programmes in the Directorate-General for Internal Market, Industry, Entrepreneurship and Small and Medium Enterprises.
The EU gives fellowships for officials to take a visitor position at participating universities, where they can conduct research as well as give seminars about EU organization, objectives and priorities. González chose to come to Colorado to study commercial activities in space. Besides being a beautiful place to spend a year, Colorado has a rich history in space commercialization and research. While he is here, he is giving a number of seminars on EU policy and space commercialization and regulation.
González's October 12 seminar (available via webcast) at the Center for Science and Technology Policy Research (CSTPR) focused on three areas: the reasons that the EU is interested in space policy, its present programs and current reflections on future objectives.
As González says, "the EU is not a space agency. Why are we involved in space?" His talk discussed why the EU has defined objectives for space policy and what it is doing to achieve these objectives.
"I want students to understand how the EU works and what we do in space."
The talk was a fascinating look at regulation of a quickly changing and ever expanding field as well as an opportunity to gain a deeper understanding of how EU policy-making proceeds.