Conservation Nonprofit Revenue
July 3rd, 2008
Posted by: admin
This past week, I aggregated IRS tax data for the top 50 revenue producing conservation nonprofit organizations. I documented over $22.5 billion dollars in combined revenue between 1998 and 2005. The combined assets of these organizations were approximately $8 billion in 2005. To help understand where revenue is flowing, I used a simple classification system. The following pie chart breaks down revenue by sector for the eight year period: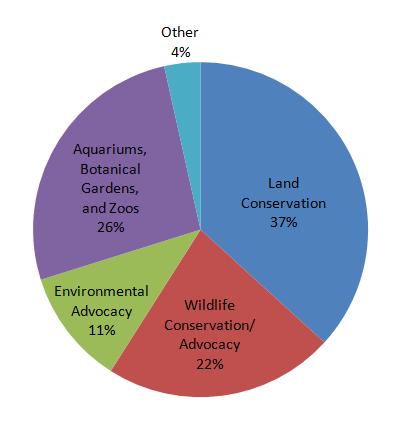 Of little surprise, The Nature Conservancy (TNC) is the top revenue generating conservation nonprofit. In 2005, TNC accounted for 25.6% of the revenue generated by the top 50 organizations. I compare the revenue streams of the top 10 in the following graph. TNC is the dark blue line.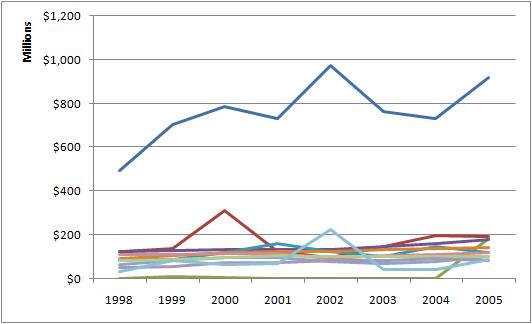 The distribution of financial resources can give insight into conservation priorities. Does the allocation of conservation dollars over the eight year per period align with the conservation challenges we face? Are there nonprofit sectors over or under attended to? What does the division of revenue tell us about donors? About nonprofits? About the costs of various nonprofit activities?