notes from the field
These field notes are personal views and do not necessarily reflect the views of Red Cross/Red Crescent Climate Centre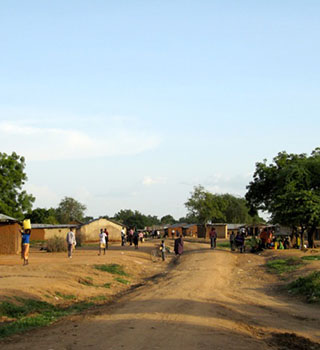 Wow. I have had an incredible couple of weeks bouncing around Teso and Karamoja, visiting villages, and supporting data collection. The VCA has been an excellent reminder of how what ought to be is often complicated by what is (thanks to Michael Glantz for introducing me to E.H Carr's framework). In the implementation phase, idealized plans meet reality. Several times during this process I have found myself wondering, who wrote this proposal and created this timeline? At the same time, it has been a good lesson on how a lot gets done despite limited resources and unending complications.
I began supporting the teams in Kotido on June 25th; from the outset, the challenges were clear. The original plan allocated two weeks for data collection and then another couple for analysis, processing, and developing community-based action plans at all four sites. Most of the volunteers are extremely motivated, but they cannot work miracles. As they began data collection, the teams were still awaiting their pikis, which had been delayed for several months by bureaucratic documentation processes. Once the transport arrived, the challenge of getting six volunteers to the field on two motorcycles remained. Ferrying volunteers back and forth can take up to two hours, as some of the villages are 25km away. Read more ...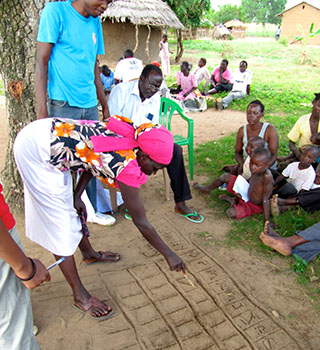 As it turns out, I have not yet had a chance to investigate any of the questions I posed in my last post. Plans have changed a few times, and we decided to consolidate two VCA trainings into one, which we held last week in Katakwi, a small town an hour from Soroti. Consequently, my return to Karamoja was delayed, and I have been busy with other tasks.
Before the training, I spent a week in Kampala preparing training materials, meeting with facilitators, and attending meetings. I sat in on a meeting with the Ugandan Meteorological Department, where the team probed existing capacities and challenges to weather forecasting in Uganda, and established the basis for future collaboration. I also had the pleasure of meeting Pablo Suarez, a researcher and game development expert with the Climate Center. He conducted a session at Makerere University in which students played a game that simulates the pressures and challenges of humanitarian aid and the potential of forecasts to improve decision-making. Later in the week he previewed the same game for Ugandan Parliamentarians and DRR experts at the Red Cross offices in Kampala. Read more ...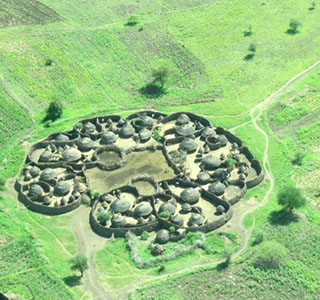 My arrival in Uganda was so eventful that it is difficult to believe I have only been here for two weeks. Within 72 hours I had met with representatives of the German and Ugandan National Societies in Kampala, flown to Kotido in a 10-seat missionary airplane, visited several karamajong villages, and driven through Kidepo National Park.
Flying across the country in such a small plane was an incredible way to see the landscape transition from the lush green around Kampala to the dry savannah farther north. I was most impressed by the aerial view of the Manyatas, karamajong settlements constructed from branches, brambles, and mud gathered from the savannah. Each settlement is surrounded by one to three walls of sticks at least one-foot thick. These walls protect inhabitants from cattle-raiders from other tribes. Read more ...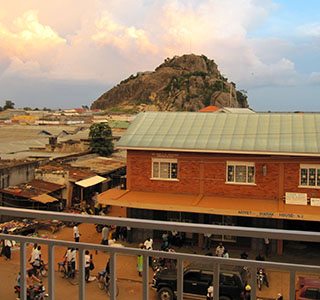 My name is Arielle, and I will be based in Soroti Uganda for the summer as part of the partnership between the Red Cross Red Crescent Climate Center and University of Colorado, Boulder. I will be working on a pilot program initiated by the Climate Center the Uganda Red Cross and the German Red Cross that will test the use of forecasts to trigger anticipatory humanitarian action. At present, humanitarian organizations must wait until disaster has struck to solicit funds and initiate drought or flood responses. Supplies can take days or weeks to reach needy populations. This project has set up a preparedness fund that will allow the Ugandan Red Cross to access funds and take action based on seasonal climate forecasts. Potential actions range from prepositioning supplies in regional and local warehouses for faster distribution to affected populations to encouraging farmers to plant crops suited to predicted precipitation levels. The six year project will take place in the Teso and Karamoja regions of Uganda, and, if successful, could be expanded to other countries. Read more ...