January 18th, 2008
Posted by: Roger Pielke, Jr.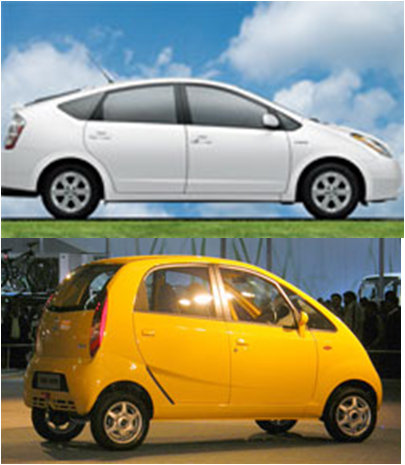 Worldwatch asks a challenging question:
One car gets 46 miles per gallon, features fancy accessories, and sports two engines with a combined 145 horsepower. The other car reportedly gets 54 miles per gallon, runs on a diminutive 30-horsepower engine, and is positively spartan in its interior trimmings. The first is a darling of the environmentally conscious. The latter is reviled as a climate wrecker. These two vehicles are the Toyota Prius and the newly unveiled Tata Nano, dubbed "the people's car." Is there a double standard?